Amazing Central Location Near The Taksim 1+1
Features
24 Hour Security
Air Conditioning
ATM
Balcony
Car Park
Car-parking
Central heating
Dishwasher
Dryer
Green Areas
Gym
Holiday property
Investment properties
Kitchen
Luxury Property
near atm
near hospital
near shoppingMall
Security System
Spa and Sauna
Swimming Pool
TV Cable
WiFi
Details
Project will be located has a total size of 100 thousand square meters. The land in question also includes a giant grove and green area of ​​50 thousand square meters. The land, where residential and commercial areas are located, has a view of the Belgrad Forest. The land, which is close to Istanbul Technical University, also draws attention as it is at the very center of urban transportation axes such as Fatih Sultan Mehmet Bridge.
* Suitable for Citizenship
* Ready to Move In 2024
Project Information:
Located on 103,000 m2 area
16 Blocks
1+1, 2+1, 3+1, 4+1  Bedroom Options
Facilities:
Site Features
Walking Track
Parking Garage
Ornamental Pool
Indoor Swimming Pool
Children Swimming Pool
Children's Playgrounds
Sauna
Turkish Bath
Fitness Center
SPA
Outdoor Swimming Pool
Security
Camera Security
Suite Bathroom
Laundry Room
Balcony
Prices:
| | | | | |
| --- | --- | --- | --- | --- |
| Rooms | Min m2 | Max. m2 | Min. Price | Max. Price |
| 1+1 | 69 m2 | 192 m2 | 650.000 $ | 1.544.000 $ |
Location:
5 Minutes to Zorlu Center
10 Minutes to Taksim
35 Minutes to Istanbul International Airport
Istanbul, home to more than 14m people, is wonderfully dynamic. Spanning both Europe and Asia and surrounded by the Black Sea and the Sea of Marmara, the scale and topography of the city – once home to the Roman, Byzantine and Ottoman empires – are fitting of its richly diverse past.—Amazing Central Location Near The Taksim 1+1
Historical sights dot Istanbul – picture palaces adorned with mosaics and frescoes and beautiful mosques piercing the skyline. In the vibrant neighbourhoods, a variety of cafés, bars, boutique shops and rooftop restaurants line the streets, and most areas have colourful bazaars. These are just some of the reasons why this fascinating city should be on your must-visit list.
Amazing Central Location Near The Taksim 1+1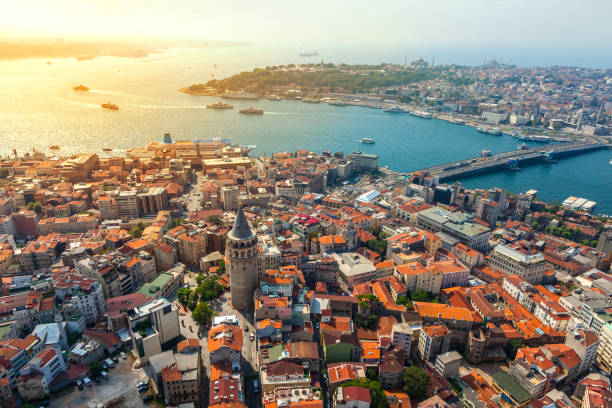 Spectacular Bosphorus views
Istanbul's most defining feature is the Bosphorus Strait, which divides the European and Asian sides of the city. Visitors can go on a public boat tour or rent a private boat to experience some of the most awe-inspiring views of the metropolis. Sights to see include Ottoman waterfront mansions, the 15 July Martyrs Bridge, the fishing village of Anadolu Kavağı and palaces from the Byzantine era. What you see depends on the route you take (short or full cruise) and your budget.—Amazing Central Location Near The Taksim 1+1
Historical sights spread across the city
Ottoman palaces, Byzantine castle fortresses and Roman-era obelisks are just a small part of the historical sites you'll find in Istanbul. Some examples of this grandeur include the Hagia Sofia Museum, an architectural masterpiece that once served as a Byzantine church and then an Ottoman mosque, and the 17th-century Sultan Ahmed Mosque, also known as the Blue Mosque for its illustrious interior tile decorations, grey cascading domes and six minarets. While there are countless galleries, museums and religious sites to explore, you're just as likely to find yourself entranced by one of the many old and dignified alleyways in the city left untouched by modernity.
Amazing Central Location Near The Taksim 1+1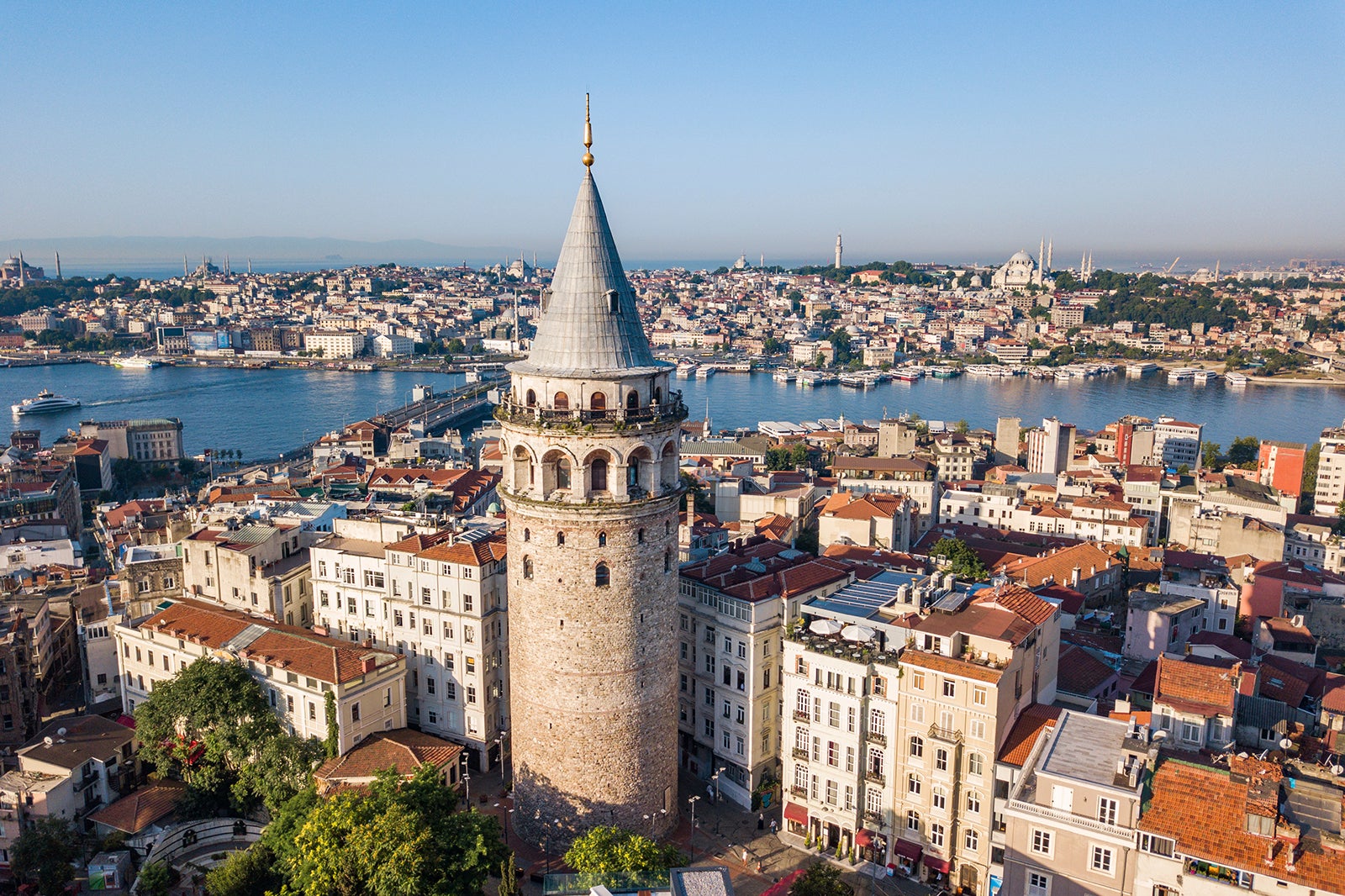 The amazing food
Istanbul is a hub of gastronomical experimentation, and chefs here are known for creating superb new dishes out of traditional Turkish recipes. Spend the day tasting street-food classics such as simit (the country's ubiquitous, sesame-encrusted bagel), midye dolma (mussels mixed with seasoned rice and lemon juice served in half of their original shell) and doner meat stuffed in a wrap. These are available across the city.–
Amazing Central Location Near The Taksim 1+1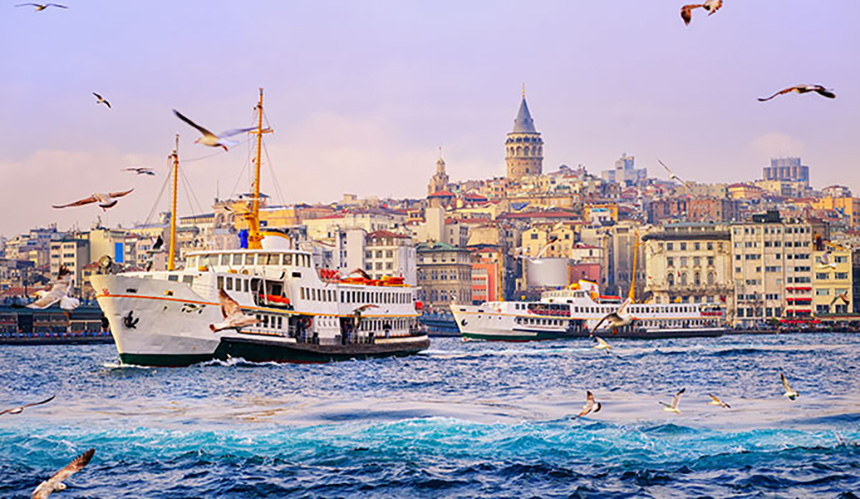 A heartier lunch might include something such as imam bayıldı, a roasted and stuffed eggplant dish. Try it at Karaköy Lokantası (an upscale restaurant offering excellent traditional Turkish cuisine in the Karaköy neighbourhood) or Kırkpınar Lokantası (a quality open buffet restaurant with branches all over the city). At night, hit the upscale restaurants that reimagine these traditional meals. Barbounia does a fantastic job of putting spins on classic Aegean and Anatolian recipes by adding new elements to these dishes. The additions are simple yet rewarding.
Amazing Central Location Near The Taksim 1+1
ID:

22574

Published:

December 20, 2022

Last Update:

December 20, 2022

Views:

19