Apartments For Sale In Prestigious Towers In Istanbul 2+1
Features
24 Hour Security
Air Conditioning
ATM
Balcony
Cafe
Car Park
Car-parking
Central heating
Dishwasher
Dryer
Green Areas
Gym
Holiday property
Kitchen
Luxury Property
near atm
near hospital
near shoppingMall
Security
Security System with Camera
Swimming Pool
WiFi
Details
The project residence is located in Esenyurt, Istanbul. The apartments are constructed by a developer known for delivering prestigious residential projects. The area has a lot of modern projects to accommodate youngsters, who attend universities in the area.
The project has shops for sale on-site where residents will be doing shopping for their day-to-day necessities. The apartments are suitable for living all year round.
* Suitable for Citizenship
* Ready to Move
Project Information:
Located on 11,000 m2 area
425 Apartments in 2 Blocks
1+1, 2+1 Bedroom Options
Facilities:
Site Features
Walking Track
Parking Garage
Ornamental Pool
Indoor Swimming Pool
Children Swimming Pool
Sauna
Turkish Bath
Fitness Center
SPA
Outdoor Swimming Pool
Security
Camera Security
Balcony
Prices:
| | | | | |
| --- | --- | --- | --- | --- |
| Rooms | Min m2 | Max. m2 | Min. Price | Max. Price |
| 2+1 | 103 m2 | 153 m2 | 194.000 $ | 290.000 $ |
Location:
5 Minutes to Al Ihsan International School
15 Minutes to the sea
30 Minutes to Istanbul International Airport
Esenyurt is a famous district of Istanbul province that belongs to metropolitan municipality of the city. Esenyurt is located in the European side of the Turkey.Esenyurt borders with Avcılar and Lake Küçükçekmece on the east, Büyükçekmece on the west, Başakşehir, Arnavutköy and TEM road on the north and Beylikdüzü and E-5 motorway on the south. The district covers an area of 2.770 hectares and has its own municipality since 1989.
Apartments For Sale In Prestigious Towers In Istanbul 2+1
Population
Esenyurt district istanbul population is mainly comprised of youth due to the presence of Istanbul University and the University of Esenyurt. Its population increased from 923 back in 1970 to 148,980 in 2000 and 795,000 in 2016. This demand also made many facilities to become available to its residents.
Shopping center
Like all other regions Esenyurt has big shopping center which are popular. It has mainly three shopping complexes, including Eskule Shopping Centre, Torium Shopping Centre and Akbatı AVM.
Apartments For Sale In Prestigious Towers In Istanbul 2+1
Tourism places
A favorite place for families, especially on the weekends and during summer is the Recep Tayyip Erdogan Park, named after Turkey's current president. The park is home to sports clubs, restaurants, a Turkish bath, and a swimming pool. Other parks within residential projects include Sehitler, Gaziler and Kadir Topbas.—Apartments For Sale In Prestigious Towers In Istanbul 2+1
Otherwise, Esenyurt Culture and Arts Center attracts attention with its modern architecture. As home to two cinema halls, a conference hall, cafeteria, and library, it is a significant landmark of the community. Other culture centers include Saadetdere, Yenikent, and Yunus Balta. Istanbul has a chocolate museum and it is the only one Turkey. Located next to the Pelit Chocolate Factory, Pelit Chocolate Museum is one of the most popular museums in Istanbul despite of its far location, Esenyurt.–Apartments For Sale In Prestigious Towers In Istanbul 2+1
The museum opened its doors in 2013 and takes you on an adventure starting with the history of chocolate-making. Make sure to see the hundreds of objects made from chocolate including Hagia Sophia, Galata Tower, Leander's Tower, and even a chocolate village! In addition, there is a small chocolate workshop for children. It is believed that more than three tons of chocolate were used in making of the museum and do not miss this unique museum that is not only for children, but also for adults!
History
The district is mainly built on the land owned by Ekrem Ömer Paşa in the 19th century. The name Esenyurt drives from one of the land owners Eşkinoz. The area received migration from Romania and Bulgaria between 1920 and 1938, and had more recent migration mainly from Ardahan and Kars, as well as Erzurum and Artvin.
Apartments For Sale In Prestigious Towers In Istanbul 2+1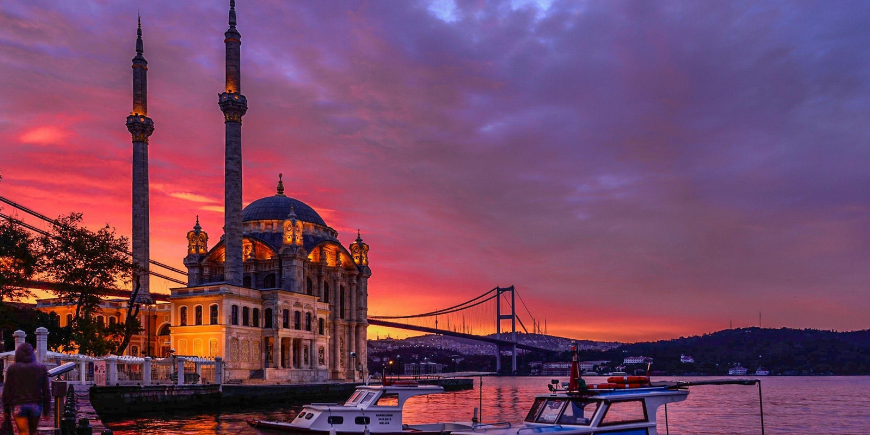 Access
Esenyurt is very well connected with the other areas in Istanbul, like Beylikduzu, Buyukcekmece, Avcilar, or Beyoglu. Esenyurt district istanbul is expected to attract huge scale of investments in near term, particularly in the transportation sector. The development of transportation is expected to take place near D100 and TEM highways and its associated roads because they are easily accessible from all parts of the city.
Apartments For Sale In Prestigious Towers In Istanbul 2+1
ID:

22816

Published:

December 29, 2022

Last Update:

December 29, 2022

Views:

13