Cheap Izmir Apartment For sale
Features
Administrative support
Balcony
Cafe
Car-parking
Central heating
Dryer
Garden
Green Areas
Gym
Holiday property
Investment properties
Lift
Luxury Property
near atm
near hospital
near shoppingMall
Restaurant
Sauna
Security
Security System
Swimming Pool
TV Cable
WiFi
Details
Project size: ​​7400 m2
4 Block and a total of 162 Apartment
24/7 security
entry gate
1 parking lot for each apartment
Guest parking
Walking areas
Cafe & bistro
Outdoor parking
Mini basketball court
Mini Football Field
Swimming pool and children's pool
Sun Terrace
Fitness Room
Ideal landscaping
Children's play area
Park Recreation Area
Recreation Area
With its natural and historical beauties, climatic conditions suitable for tourism, adequate accommodation and transportation infrastructure, İzmir is one of the cities with the highest tourism potential.(Cheap Izmir Apartment For sale)
Although our city has begun to tourism in the recent sense, when we examine its historical features, it is seen that it is always intertwined with tourism. (Selçuk), Erythrai (Çeşme) Teos (Sığacık), Lebedos (Ürkmez), Klazomenai (Urla), Phokaia (Foça), Kolophon (Değirmendere) and Myrina (Aliağa) are within the boundaries of the province.

Cheap Izmir Apartment For sale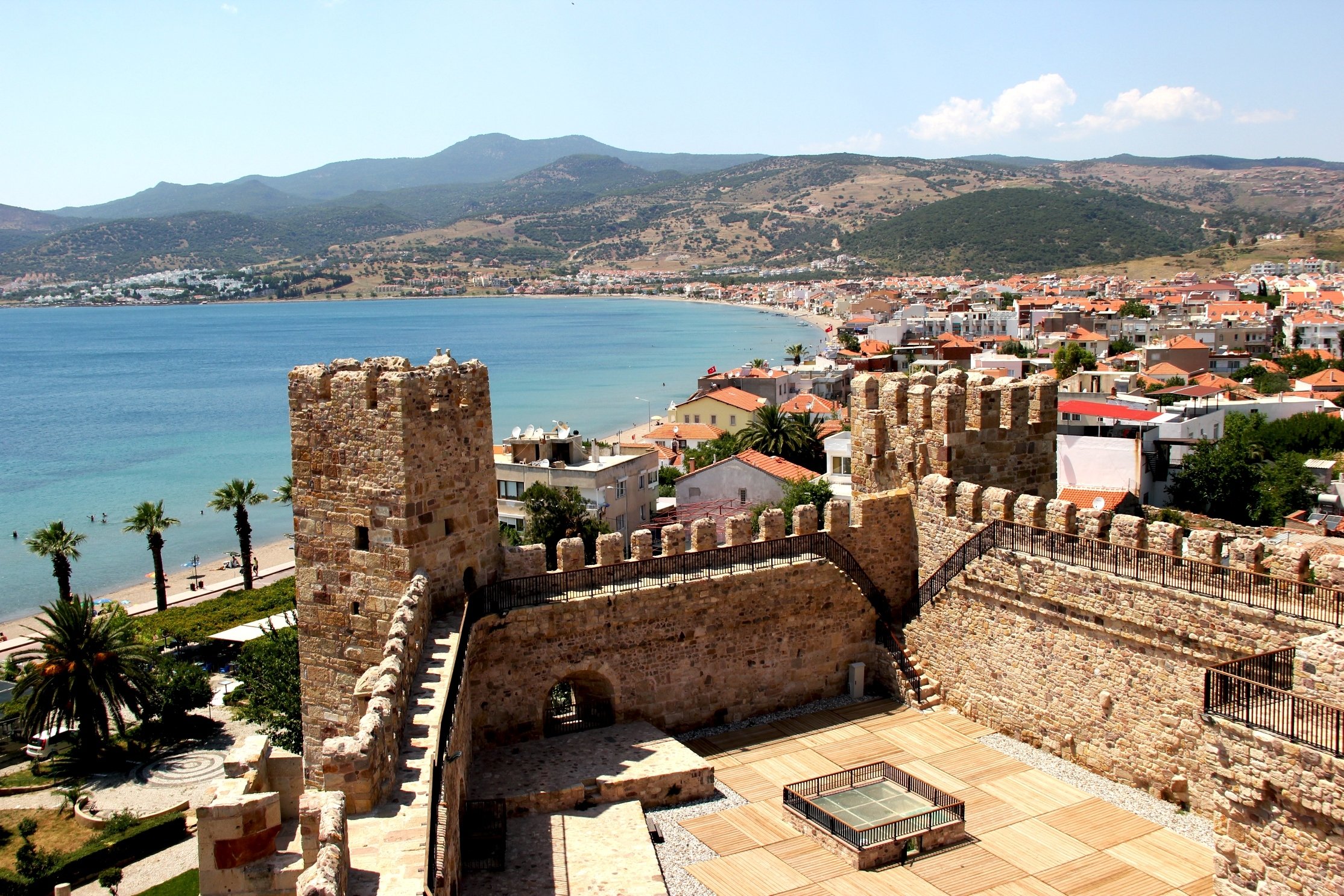 Today's Selçuk district; has been the home of History, religion, culture and art of different ages .The  district is known all over the world and as one of the largest, most important trade, religion and cultural centers of the ancient age. The Ancient City of Ephesus, Hillside Houses, the Temple of Artemis, one of the seven wonders of the world, St. Jean Basilica, Seven Sleepers, Isa Bey Mosque, Ayasuluk Castle are many other famous aspects .Cheap Izmir Apartment For sale
It is the first city that made cultural tourism opportunities in İzmir by its museums which are located in the city center, Pergamum, Fountain, Ödemiş, Tire, Ephesus Museum and archaeological sites. Ephesus and Bergama was in UNESCO World Cultural Heritage tentative list since 2011. Bergama was included in to the main list in 2014 and Ephesus in 2015 . The historical city of Çorgi and Çandarlı and Foça Castles are on the temporary list and work is underway to include them in the main list and to include Çeşme Castle and Tire in the temporary list.
Cheap Izmir Apartment For sale
In addition to the sea, sun and sand trio, Kadifekale, which has existed since ancient times, Smyrna Agora, one of the world's largest known agoras, has a mystical atmosphere with its unique texture, Kemeraltı Bazaar, Clock Tower, mosques, churches, synagogues, inns, fountains, historical mansions, unique architectural texture. İzmir is a popular destination for cultural tourism with its local culture, handicrafts, traditional cuisine, national and international culture-art activities and other cultural values. The tourists who come through our travel agencies both individually and through travel agencies. There are many cultural tour opportunities available.
Cheap Izmir Apartment For sale
İzmir has more than 3,000 years of recorded urban history, and up to 8,500 years of history as a human settlement since the Neolithic period. In classical antiquity the city was known as Smyrna  a name which remained in use in English and various other languages until around 1930, when government efforts led the original Greek name to be gradually phased out internationally in favor of its Turkish counterpart İzmir.
Lying on an advantageous location at the head of a gulf running down in a deep indentation, midway along the western Anatolian coast, İzmir has been one of the principal mercantile cities of the Mediterranean Sea for much of its history. It hosted the Mediterranean Games in 1971 and the World University Games (Universiade) in 2005. The city participated in Climathon in 2019 -Cheap Izmir Apartment For sale
The city of Izmir has around 4,000 years of recorded history to its name and is, therefore, one of the oldest settlements in the Mediterranean. By 1500 BC, the ancient Hittite Empire ruled the region; it was then taken over by the Lydian and Persian Empires until it enjoyed an age of prosperity under the Roman Empire around 133 BC. In the early 14th century, the Ottomans captured Izmir before it became an international port city in the 16th century. Nowadays, the remnants of the empires that occupied Izmir's various eras remain and are a sight to behold hidden among the modern constructions.
Cheap Izmir Apartment For sale
ID:

12194

Published:

December 9, 2019

Last Update:

November 2, 2022

Views:

722