Sea View Luxury Furnished Yalikavak Four Bedroom Villa
Features
24 Hour Security
Air Conditioning
ATM
Balcony
Barbecue
Cafe
Car Park
Car-parking
Ceiling Fan
Central heating
Cleaning
Dishwasher
Dryer
Garden
Green Areas
Gym
Holiday property
Investment properties
Kitchen
Luxury Property
near atm
near hospital
near shoppingMall
Sauna
Security
Security System
Security System with Camera
Spa and Sauna
Swimming Pool
TV Cable
WiFi
Details
Bodrum's most valuable private area, Yalikavak, is located in Tilkiçik, which is considered the most beautiful bay of Bodrum, and is built on a land surrounded by bays on 3 sides and having a nature view. Our unique villa is focused on comfort, completely away from the hustle and bustle, all 12 months of the year, with the attitude of a door to heaven from your home. The project, where you will feel the complete comfort and unique life, is offered for sale and settlement.
Our villa consists of 280 4+1 duplex villas with a total land area of 650 m2 and a total area of 220 neto. It is a 1+1 outbuilding with a parking lot for 3 cars. It has a swimming pool of 50 m2 and a large garden of 500 m2. 3 rooms with pool + sea + nature view and 1 room as a surprise are designed completely independently. Separate multifunctional wardrobe in our 4 rooms4 rooms with bathroom, There is 1 shared bathroom.
* Suitable for Citizenship
* Ready to Move
Project Information:
1Villa
4+1(deplex) Bedroom Options
Facilities:
Site Features
Walking Track
Parking Garage
Ornamental Pool
Indoor Swimming Pool
Children Swimming Pool
Children's Playgrounds
Sauna
Turkish Bath
Fitness Center
SPA
Outdoor Swimming Pool
Security
Camera Security
Balcony
Prices:
| | | | | |
| --- | --- | --- | --- | --- |
| Rooms | Min m2 | Max. m2 | Min. Price | Max. Price |
| 4+1 | 280 m2 | 220 m2 | 1.450.000 $ | 1.450.000 $ |
Location:
5 Minutes to Sea side
10 Minutes to Hospital
35 Minutes to Bodrum International Airport
Bodrum is an inviting, colorful crowd full of surprises, sometimes a humble wiseacre and a loose wise man, sometimes it is an alone crazy, it is freedom, love; Bodrum is sun, sea and after all it is history… In short Bodrum is everything and everybody. Because everybody has it is own Bodrum here. Some live a modest, peaceful and quiet life, some live crazily madly. Bodrum is a White that bears all colors and also internalizes them. It rains different here and also the sun rise different and sets completely different. Wind blows different, sea smells else. Bodrum is the naughtiest, the haughtiest, the most inert, the most beautiful, the most honest and the most frank child of Nature Mother.
Sea View Luxury Furnished Yalikavak Four Bedroom Villa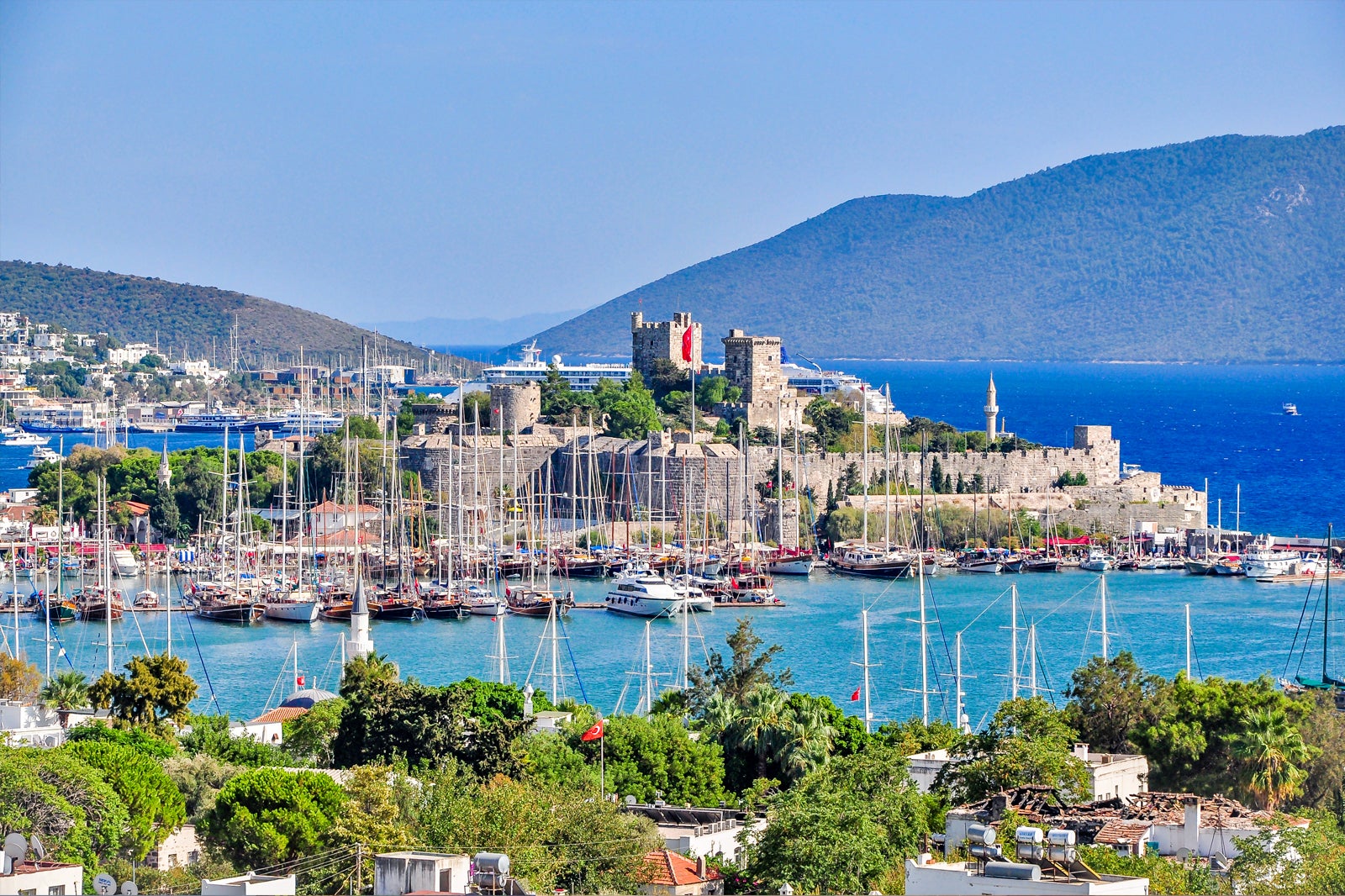 Today, Bodrum is one of the most important centers of trade, art and entertainment as it has been since centuries ago… This coastal town in which traditional and modern life go along hand in hand in an excellent harmony opens it arms for those who want to be acquainted with her and live her.—Sea View Luxury Furnished Yalikavak Four Bedroom Villa
Bodrum is one of the most popular touristic destinations in Turkey for both domestic and international travellers. The town of Bodrum, while it is a small town with a modest population, its history, nature, art life, climate and the endless possibilities for outdoor and indoor activities attract hundreds of thousands of people from all over the world each year. Hence, it is a living, breathing town, active not just in the summer months, but every day of the year.
Sea View Luxury Furnished Yalikavak Four Bedroom Villa
In 1950s the history of Bodrum took a new course by becoming one of the most famous vacation destinations in Turkey. In the 80s, tourism had started to take over the olive groves and the fruit gardens of the peninsula, replacing them with summer houses.—Sea View Luxury Furnished Yalikavak Four Bedroom Villa
Today, official numbers state that the local population of the peninsula is around 400,000 and it usually exceeds 3 million in summers, after the visitors and the vacation house owners arrive. However, official numbers about Bodrum are quite controversial at the time of writing, in the summer of 2022.
Sea View Luxury Furnished Yalikavak Four Bedroom Villa
After being hit by the 2020 pandemic, many vacation house owners – especially the elderly, retired people and the people who can work from home – moved to Bodrum instead of being stuck in their apartments in the cities due to restrictions. As of today, the exact population of the peninsula is unknown. Estimations range from 600,000 to 900,000.
Sea View Luxury Furnished Yalikavak Four Bedroom Villa
ID:

22330

Published:

December 12, 2022

Last Update:

December 12, 2022

Views:

29