Villa With Private Pool In Bodrum 4+1
Features
24 Hour Security
Air Conditioning
ATM
Car Park
Car-parking
Central heating
Dishwasher
Dryer
Green Areas
Holiday property
Investment properties
Kitchen
Luxury Property
near atm
near hospital
near shoppingMall
Security
Security System
Security System with Camera
Swimming Pool
TV Cable
WiFi
Details
The Bodrum project is located in the heart of Bodrum. There are a total of 60 blocks, 114 2+1, 56 3+1 and 24 4+1 in Project, which consists of 2+1 flat apartment, 3+1 and 4+1 twin villas. It is much more than a project with its reception service, housekeeping, dry cleaning, gym, poolside Cafe&Restaurant area, eye-catching pool with its stylish architecture, walking areas opening to nature, its own beach and residences designed with a perfect vision. It is only 3 km from the airport. The project is close to markets, cafes, restaurants and great beaches.
We designed spacious living areas away from all the distress of the city you can feel yourself in the middle of the nature and green. We wished to contribute to happy and healthy days you will pass together with your family.
* Suitable for Citizenship
* Ready to Move In 2023
Project Information:
194 Apartments in 60 Blocks
2+1, 3+1, 4+1  Bedroom Options
Facilities:
Site Features
Walking Track
Parking Garage
Ornamental Pool
Indoor Swimming Pool
Children Swimming Pool
Children's Playgrounds
Sauna
Turkish Bath
Fitness Center
SPA
Outdoor Swimming Pool
Security
Camera Security
Suite Bathroom
Parent Dressing Room
Laundry Room
Balcony
Prices:
| | | | | |
| --- | --- | --- | --- | --- |
| Rooms | Min m2 | Max. m2 | Min. Price | Max. Price |
| 4+1 | 102 m2 | 125 m2 | 620.000 $ | 625.000 $ |
Location:
5 Minutes to Sea side
20 Minutes to Shopping Mall
15 Minutes to Bodrum International Airport
Bodɾum, formerly Halicarnassus, is a lively coastal resort and a popular tourist destination on the southwest Mediterranean coast of Turkey, in the Mugla Province. Bodrum, with its intense nightlife, beautiful beaches, historical sites, quality hotels and holiday villages, is one of the Turkey's most popular holiday towns and largest resorts on the Aegean coast.—Villa With Private Pool In Bodrum 3+1
Bodrum is described as "the Land of the Eternal Blue" by Homeros. The spectacular medieval castle built by the Knights of the Rhodes guards the entrance to Bodrum's dazzling blue bay where the Aegean and Mediterranean Seas meet.
Villa With Private Pool In Bodrum 4+1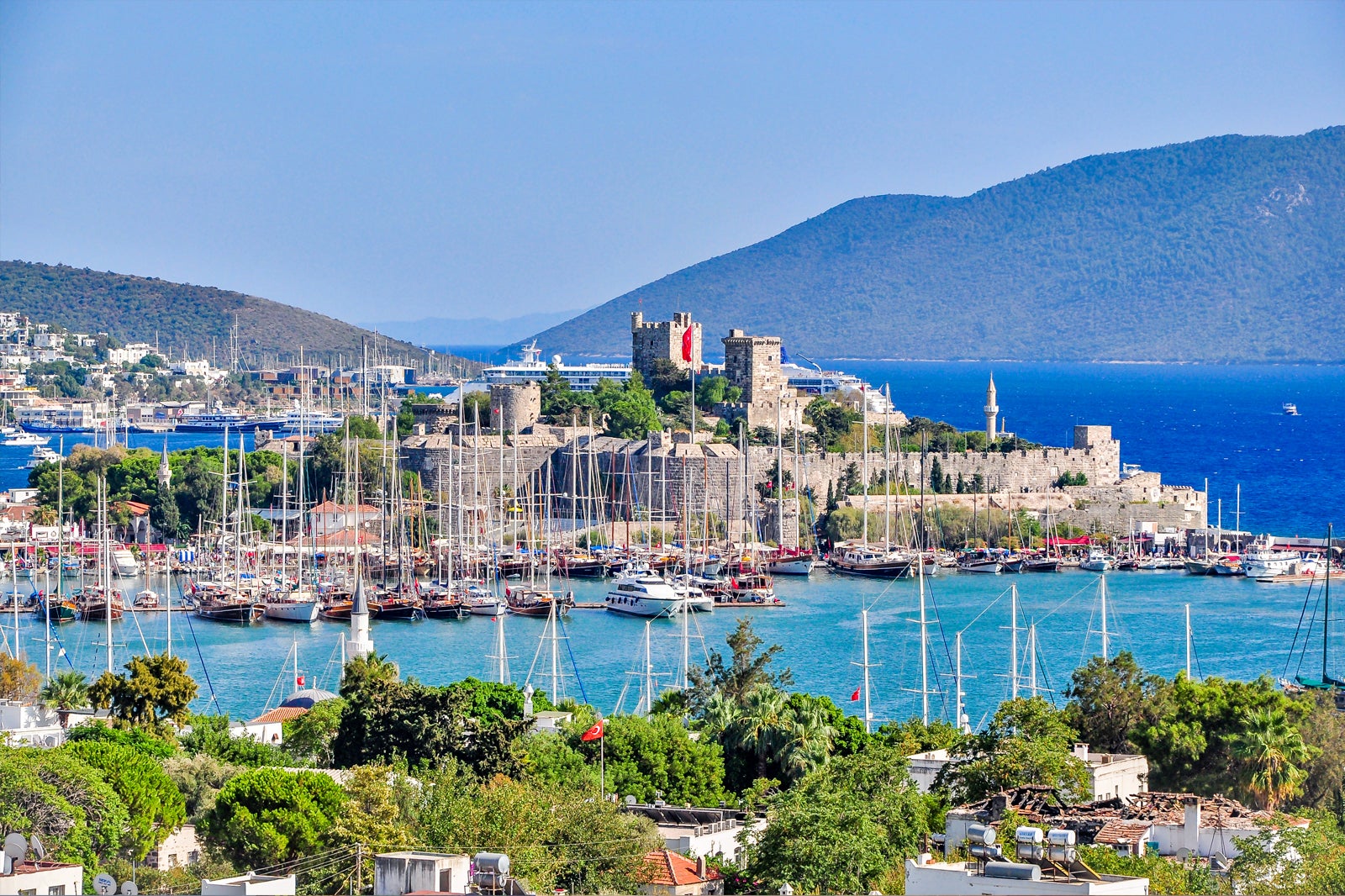 Bodrum is a world wide famous, attracting a diverse population of vacationers who stroll along its long palm-lined waterfront as the elegant yachts crowd the marina.
The reputation of Bodrum's boat yards date back to ancient times, and today, craftsmen still build the traditional yachts. The beautiful Bodrum Peninsula suits holidaymakers interested in a subdued and relaxing atmosphere on their Turkey holidays.—Villa With Private Pool In Bodrum 4+1
Gumbet, Bitez, Ortakent, Akyarlar, Turgutreis, Gumusluk, Yalikavak, Gundogan, Turkbuku, Golturkbuku and Torba are the most popular holiday resorts and towns in Bodrum and they all offer quality hotels and accommodation.
Enchanting villages, with guest houses and small hotels on quite bays, dot the peninsula. On the southern coast, Bardakci, Gumbet, Bitez, Aktur, Ortakent, Karaincir, Gumusluk, Bagla and Akyarlar have beautiful sandy beaches in Bodrum.
Campers and windsurfers enjoy Gumbet, and at Bitez colorful sailboards weave skillfully among the masts of the yachts in the bay.
Villa With Private Pool In Bodrum 4+1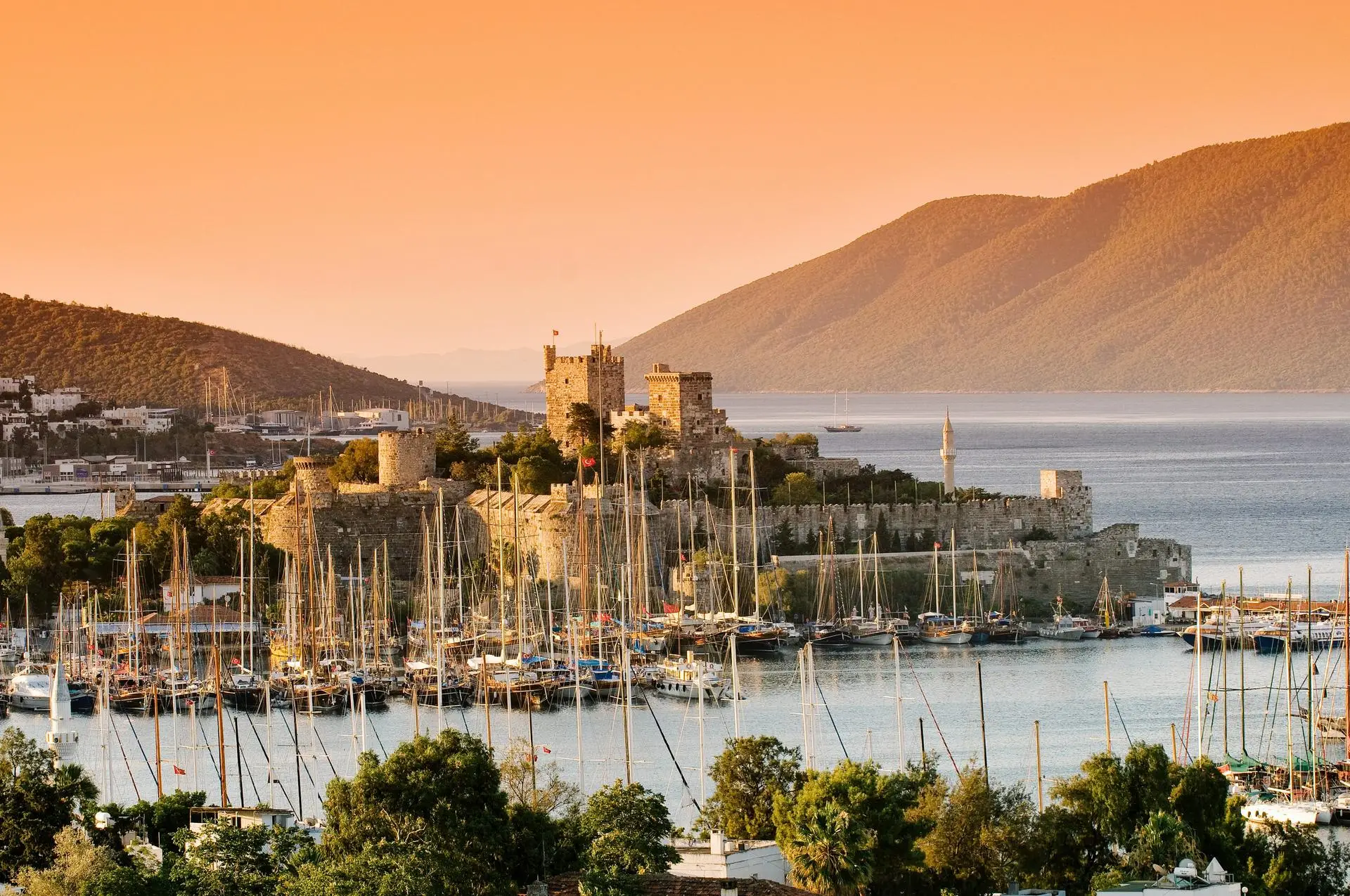 Turgutreis, Gumusluk and Yalikavak, all with excellent beaches, lie on the western side of the peninsula and those regions are very ideal for swimming, sunbathing and water sports.)Villa With Private Pool In Bodrum 4+1)
Bodrum continues to have the same influx of visitors today as it did thousands of years ago as the ancient Greek trading city of Halicarnassus. It is currently one of the most popular tourist resorts in Turkey, and is undoubtedly the place to go if you need a nightly dose of bars, pubs, foam parties and elaborate nightclubs, because when dusk falls, the resort is ignited in a swarm of neon lights and lasers.
The modern complexes provided here have been build within the ancient remains of this destination, giving this city an ageless vibe and a unique atmosphere for a resort which is the alleged heart of nightlife for a country.
Villa With Private Pool In Bodrum 4+1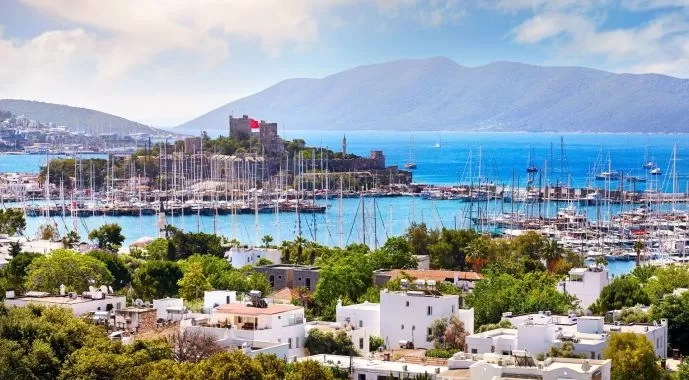 By day, relax on the nearby Gumbet beach which is spacious, sandy and only a 15 minute bus ride from Bodrum. Take up a new watersport from the multitude of sports facilities available here, and kids can have plenty of fun on banana boats, pedalos and at water parks.—Villa With Private Pool In Bodrum 4+1
By night, head to the mile-long Cumhuriyet Street, also known as 'Bar Street' for as much all-night partying as you can take. Bodrum offers great nightlife activities with its numerous bars, clubs, nightclubs and shows for the holidaymakers. The intense Bodrum nightlife is amazing. Most of the night-time activities in Bodrum takes place on the mile-long Bodrum Bar Street (Cumhuriyet Street) which is swamped with the largest and most extravagant nightclubs.
Bodrum offers wide range of hotels to chose from that include 3 star, 4 star, 5 star, family friendly hotels, apartments and holiday villas. Holidaymakers are able to find Bodrum hotels and Bodrum apartments for every budget.
Villa With Private Pool In Bodrum 4+1
ID:

22030

Published:

November 24, 2022

Last Update:

November 24, 2022

Views:

34