Brand Villas In Istanbul Center With Built-in Furniture
Features
24 Hour Security
Air Conditioning
ATM
Balcony
Barbecue
Car Park
car washing
Car-parking
Central heating
Dryer
Fitness
Garden
Green Areas
Gym
Investment properties
Kitchen
Luxury Property
near atm
Outdoor Swimming Pool
Play ground
Sauna
TV Cable
WiFi
Details
Brand Villas In Istanbul Center With Built-in Furniture
The project is located in the most important areas of the new Istanbul, Beylikdüzü, which is a destination for those looking for tranquility and picturesque nature
It is located next to the Marmara Sea shore and the sea marina, to which the city's residents come from all over. The villas are designed with a smart home system that can be controlled by phone
Private swimming pool and separate garden for each villa, and full consideration of privacy. in the vicinity of the project, there are many services that meet the needs of the pulat malls and educational health centers
Distinguished architectural design and very beautiful and elegant interior and exterior finishes, with the system i of exploiting spaces and views as commercial Integrated services within the project, including 24 – hour security, Jacuzzi, swimming pool, sauna and many others
* Suitable for Citizenship
* Ready to Move
Project Information:
Located on 7,200 m2 area
22 Villas
5+2 Bedroom Options
Facilities:
Site Features
Walking Track
Parking Garage
Ornamental Pool
Indoor Swimming Pool
Children Swimming Pool
Children's Playgrounds
Sauna
Turkish Bath
Fitness Center
SPA
Outdoor Swimming Pool
Security
Camera Security
Suite Bathroom
Parent Dressing Room
Laundry Room
Balcony
Prices:
| | | | | |
| --- | --- | --- | --- | --- |
| Rooms | Min m2 | Max. m2 | Min. Price | Max. Price |
| 5+2 | 510 m2 | 540 m2 | 1.200.000 $ | 1.300.000 $ |
Location:
5 Minutes to Sea side
20 Minutes to Highway
35 Minutes to Istanbul International Airport
It is assumed that Beylikdüzü was first settled by Greeks from Byzantion in the second century AD as a farming village. It later became a popular resort for residents of Constantinople in the Byzantine Empire, a status that continued after the Fall of Constantinople to the Ottoman Empire. The region was referred to as "Garden" in the later Ottoman period, and following the foundation of the Turkish Republic was called "Kavaklı," after the large number of poplar trees, a name which was used until 2003. The modern name means "Plains of the Beylik."
Brand Villas In Istanbul Center With Built-in Furniture
Beylikdüzü is populated especially after the 1999 İzmit earthquake by the people from older districts of Istanbul who preferred to move to newly constructed buildings in Beylikdüzü because of their fear for safety of the old buildings. When the Metrobus (rapid bus system) is extended from Avcılar to Beylikdüzü in 2012, Beylikdüzü is affected by the second wave of migration. With the advance of Metrobüs the perception of "distance" has changed and places which seemed far away before became closer, so many moved to Beylikdüzü. 9Brand Villas In Istanbul Center With Built-in Furniture)
Its population has grown from around 3000 in the early 1990s to 350,000 by 2018.Since the population of Beylikdüzü consists mostly of migrants from other districts of Istanbul or Turkey, and Beylikdüzü is a relatively recently established city, Beylikdüzü has gained a welcoming atmosphere for the newcomers without having any social stratification. 9Brand Villas In Istanbul Center With Built-in Furniture)
The popularity of Beylikdüzü has increased greatly in the last few years and the region became a hot spot for residential and commercial investments.Beylikdüzü has the highest rapid increase in the land and property value in Turkey, making its investors richer in a very short time.Beylikdüzü was one of the few municipalities in Turkey that switched from AKP to CHP in 2014 with an overwhelming (>10%) vote. 9Brand Villas In Istanbul Center With Built-in Furniture)
Beylikdüzü is the modern part of Istanbul which is improving more every day. Beylikdüzu together with the Ataköy Marina district are now attracting the upper-middle class because of their good infrastructure, and are seeing the construction of new luxury developments.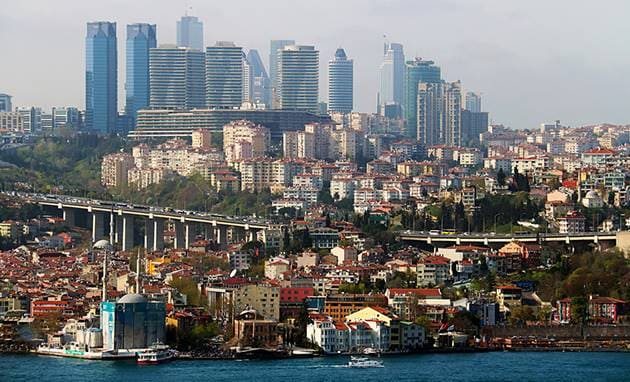 The attraction is also increased by their close proximity to the Istanbul Atatürk Airport. Beylikdüzü is home to the most shopping malls in Istanbul and is considered a heaven for shopping, also referred to as the "AVM cumhuriyeti" (or republic of shopping in English). Brand Villas In Istanbul Center With Built-in Furniture
Istanbul Seafood Wholesale Market Hall in Kumkapı (in historical peninsula) is planned to be established in its new and bigger complex in Beylikdüzü. However, people with environmental awareness in Beylikdüzü have a concern that the new seafood market which is planned to be constructed by land reclamation on the Gürpinar coast of Beylikdüzü, can disturb the natural underwater current which cleans the Büyükçekmece Bay.
Brand Villas In Istanbul Center With Built-in Furniture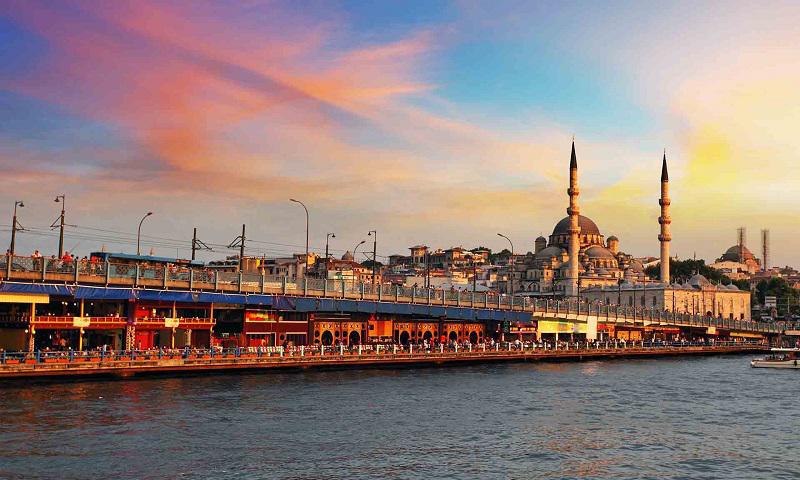 Environmentalist people fear that having stopped the currents the bay can turn into a sewage zone and lost all its beauty. Plus some experts claim that the seafood supply is mostly carried from the land not from the sea so it will add an unnecessary traffic pressure on the Beylikdüzü's existing road system.  Turkey,
Brand Villas In Istanbul Center With Built-in Furniture
ID:

21074

Published:

October 14, 2022

Last Update:

October 14, 2022

Views:

57