Stunning Luxury Design Villas For Sale In Izmir
Features
24 Hour Security
Air Conditioning
ATM
Balcony
Barbecue
Car Park
Car-parking
Central heating
Dryer
Green Areas
Investment properties
Luxury Property
near atm
near hospital
near shoppingMall
Security
Swimming Pool
TV Cable
Washer
WiFi
Details
The project is our seafront villa located in the dovecote area. Located in a quiet location, our twin villa has a lush garden. It is a villa where you can completely relax and enjoy your holiday.
Our villa has three bedrooms and two bathrooms. Two of our rooms have a double bed and the other has two single beds. There is also air conditioning in all our rooms and living room.
You can be sure that you will have a nice holiday in our villa with a comfortable interior design.
In your houses, which have a location in nature, insects and so on, compared to the villas in the center. more likely to occur.
* Suitable for Citizenship
* Ready to Move In 2024
Project Information:
7 Villas
3+2 Bedroom Options
Facilities:
Site Features
Walking Track
Parking Garage
Ornamental Pool
Indoor Swimming Pool
Children Swimming Pool
Children's Playgrounds
Sauna
Turkish Bath
Fitness Center
SPA
Outdoor Swimming Pool
Security
Camera Security
Suite Bathroom
Parent Dressing Room
Laundry Room
Balcony
Prices:
| | | | | |
| --- | --- | --- | --- | --- |
| Rooms | Min m2 | Max. m2 | Min. Price | Max. Price |
| 3+2 | 185 m2 | 325 m2 | 440.000 $ | 565.000 $ |
Location:
10 Minutes to Airport
15 Minutes to Highway
30 Minutes to Kusadasi
Izmir is Turkey's third largest city, home to its second busiest port and located in the mid-western part of the Aegean region. It is known as the pearl of the Aegean and is symbolised by the historical clock tower which is found in Konak, in the centre of the city.
İzmir is a city where you can experience all the advantages of living in a big, modern city and yet have easy access to all the small touristic resorts of the Aegean on your doorstep.(Stunning Luxury Design Villas For Sale In Izmir)
Although it lies in Asia, İzmir has always been inspired by the west – which has resulted in the unique cosmopolitan atmosphere that it boasts today. The gleaming buildings, sophisticated shopping districts, picturesque old quarters, magnificent agora and citadel, all overlook the blue waters of the Aegean Sea.
Stunning Luxury Design Villas For Sale In Izmir
Your first stop in Izmir should be Konak Square located in the downtown area. Here, you'll find a beautiful Clock Tower, a gift from German Emperor Wilhelm II to Ottoman King Abdulhamit II and a symbol of the city. This is also an entryway to the old bazaar with connections to buses, a tramway system, and the urban ferries. Konak square is also a popular rest stop and a great for people-watching. (Stunning Luxury Design Villas For Sale In Izmir)
From Konak square, head to the famous bazaar called Kemeraltı. Here you can wander the market streets, reminiscent of the Egyptian Bazaar of Istanbul, for hours. Venture into one of the small stands selling dried herbs and dried vegetables, various traditional Turkish food and cuisine, local teas, and colorful spices, or clothes or knick-knacks, and even your wedding dress, if you please. Stunning Luxury Design Villas For Sale In Izmir
Stunning Luxury Design Villas For Sale In Izmir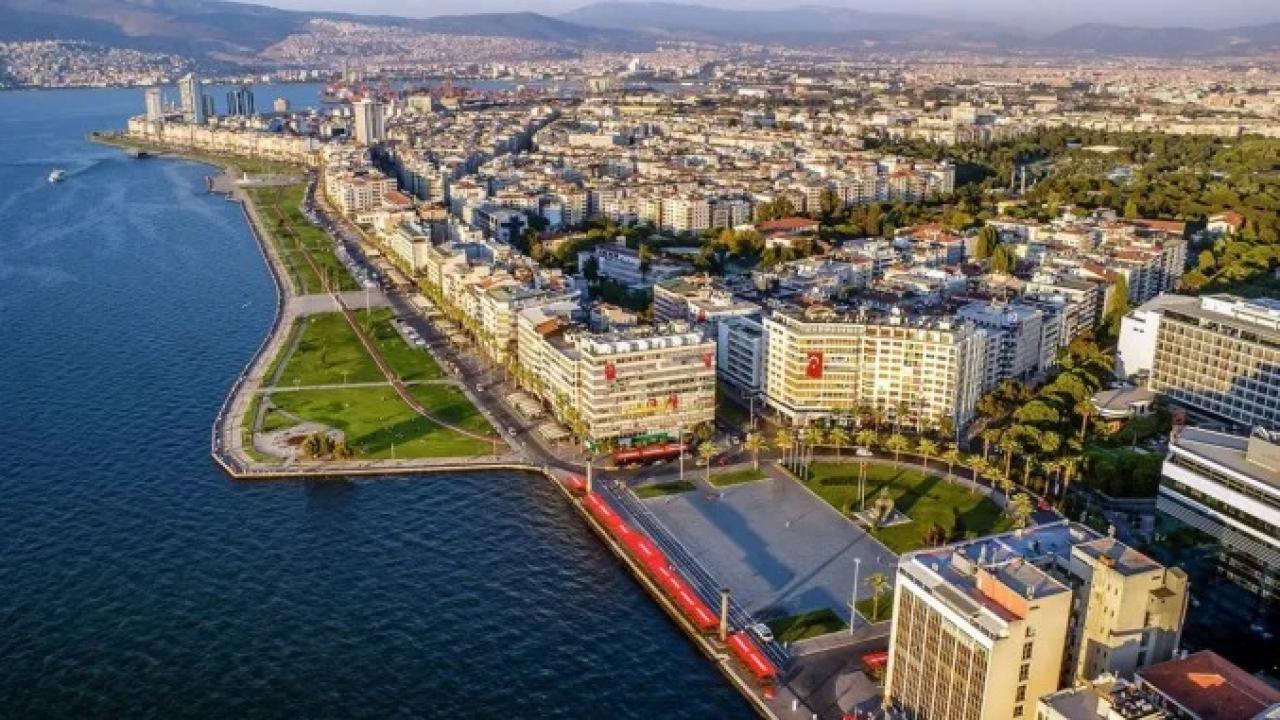 The Agora of Smyrna (Greek public space) is an open-air museum located in the Namazgâh neighborhood. It is one of the only agoras in the world built within a current-day major city, featuring a three-layered structure, basilicas, marble columns, arches, and ancient graffiti. Some of the artifacts and excavations from here are now displayed at the Izmir Archaeological Museum and the Museum of Art and History.
Çeşme is the vacation destination for Turkish out-of-towners, especially Istanbullites wanting to get away. Before, they used to go to Bodrum, but now it's this small town that swells in numbers in the summer months. Cobblestone streets lead you to cute small boutiques, restaurants, and a gorgeous marina to enjoy the fresh fish and other amazing food.
Stunning Luxury Design Villas For Sale In Izmir
If you're looking for something more chill, hop on a dolmuş (local shared taxi) and go to Alaçatı, just minutes from Çeşme. This is another hip place in the same peninsula, to hang out on hot summer nights. Have local ice cream made of wild berries at the marina or if you're hungry, grab a local sandwich called Kumru, stuffed with hot cheese, sausage, tomato, and pickled cucumbers.
Stunning Luxury Design Villas For Sale In Izmir
ID:

21403

Published:

October 26, 2022

Last Update:

October 26, 2022

Views:

54