Apartments in Istanbul Sultanahmet
Sultanahmet, also known as Blue mosque located in old Istanbul. Sultanahmet area the top touristic destination for all foreigners and The first place to visit by Istanbul visitors.
Many TV programs broadcasting from Sultanahmet specially in Ramadan and festivals. It has a special and unique spiritual power and positive energy. The area there is full of shops selling antiques, souvenirs and Turkish handmade carpets. Restaurants in Sultanahmet are side by side with a street view and Turkish regional dishes selective from Turkish cuisine. The mist served dishes in these restaurants are grilled meat and the fresh Ayran drink.
Visiting the Sultanahmet mosque will give you an unforgettable experience due to its unique architecture, rich chandelier and musk smelled carpets. Enjoy eating barbecue or boiled corn while going around this touristic area.
The most visited place in Sultanahmet is hurrem sultan Turkish hamam, once you enter you will find the luxury decoration and the steam filling the place, it's a very nice experience of a traditional turkish place.
Having an Apartment in Istanbul Sultanahmet, will give you the opportunity to wake up in the early morning to have your breakfast in the sea view panoramic restaurants in the area After that having your Turkish tea in one of the old café and then go for a walk in the area which is well served by transportation specially the Tramway and smell the oriental incense everywhere.
Your Apartment in Istanbul Sultanahmet is a perfect investment due to the location of the area which is full all the year and more than 100% profit guaranteed. It will be next to Gulhane park, Hajia Sofia and all historical monuments preferred by all tourists. Easy reached easy rented investment.
Renting out your Apartment in Istanbul Sultanahmet can also be managed by our renting department in our company. watsapp  : +905432177377
For moreinformation about living and buying apartment in Istanbul Sultanahmet in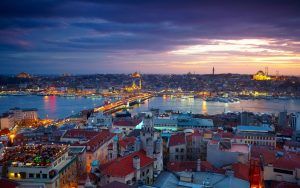 Istanbul, please contact us by email or send us a message and we will get to you as soon a   posiible.