Apartments for Sale in a Valuable Location in Zeytinburnu2+1
Features
24 Hour Security
Air Conditioning
ATM
Balcony
Car Park
Car-parking
Central heating
Green Areas
Gym
Holiday property
Investment properties
Luxury Property
near atm
near hospital
near shoppingMall
Security
WiFi
Details
The project is being built in Zeytinburnu. The houses, which are among the flats for sale in Istanbul, stand out with their design and location. These houses, which have easy access to the central points, aim to please you with the view and the park that surrounds the project.
Project, which is a new housing project in Istanbul, consists of 4 blocks in total. Each block is 11 stories high. The modern-designed blocks contain a total of 528 flats. The project consists of houses of 1+1, 2+1 and 3+1 sizes. Thus, it is possible to find suitable apartments in this living area, from minimal preferences to extended family life. The project, which meets all your needs, will accompany you with its park view, which is one of the new Zeytinburnu residence projects, awaits everyone who is considering investing in Istanbul. Be a part of this project without missing the opportunity!
* Suitable for Citizenship
* Ready to Move In 2025
Project Information:
528 Apartments in 18 Blocks
1+1, 2+1, 3+1  Bedroom Options
Facilities:
Site Features
Walking Track
Parking Garage
Ornamental Pool
Indoor Swimming Pool
Children Swimming Pool
Children's Playgrounds
Sauna
Turkish Bath
Fitness Center
SPA
Outdoor Swimming Pool
Security
Camera Security
Suite Bathroom
Parent Dressing Room
Laundry Room
Balcony
Prices:
| | | | | |
| --- | --- | --- | --- | --- |
| Rooms | Min m2 | Max. m2 | Min. Price | Max. Price |
| 2+1 | 120 m2 | 130 m2 | 380.000 $ | 380.000 $ |
Location:
5 Minutes to Marmara Forum Shopping Center
20 Minutes to Aqua Florya
30 Minutes to Istanbul International Airport
Apartments for Sale in a Valuable Location in Zeytinburnu2+1
The culture of Istanbul (Turkish: İstanbul Kültürü) has its basis in the city that has been the capital of the Byzantine and Ottoman Empires. However, when the Turkish Republic turned its focus away from Istanbul and toward Ankara, the city's cultural scene throughout the mid-20th century lay relatively stagnant, seeing limited success on the international, and even national, level.-Apartments for Sale in a Valuable Location in Zeytinburnu
The government of the new republic established programs that served to engender Turks toward musical traditions, especially those originating in Europe, but musical institutions and visits by foreign classical artists were primarily centered in the new capital. Although much of Turkey's culture had its roots in Istanbul, it was not until the 1980s and 1990s that Istanbul reemerged globally as a city whose cultural significance is not solely based on its past glory.
Apartments for Sale in a Valuable Location in Zeytinburnu2+1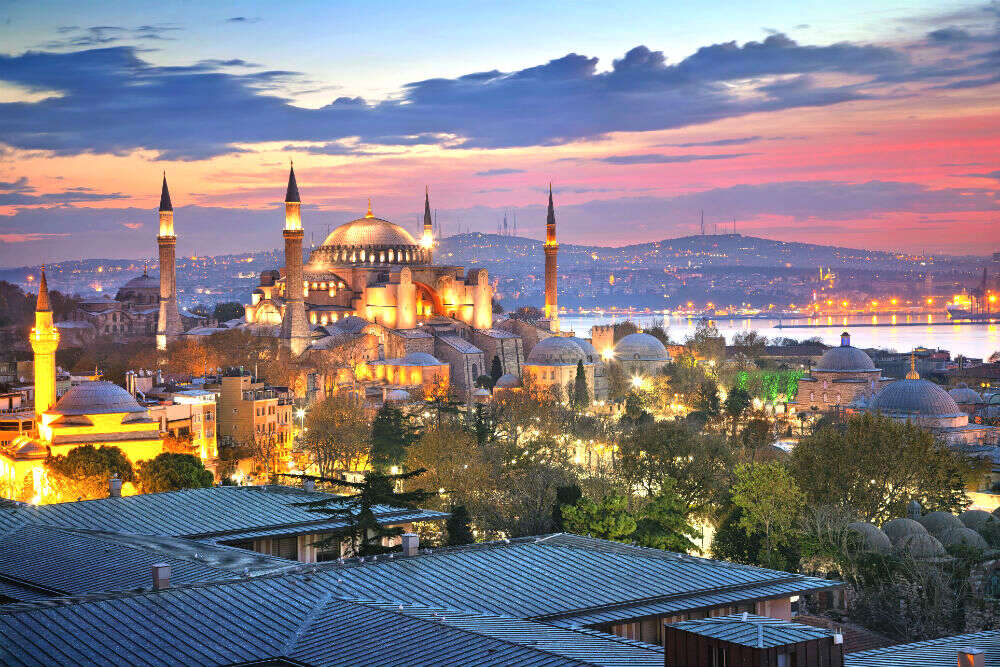 Traditional visual art forms in Istanbul date back to the Ottoman era, when European and Ottoman painters began to depict the city's landscape in their work. By the end of the 19th century, Istanbul had established itself as a regional artistic center, with Turkish, European, and Middle Eastern artists flocking to the city.-Apartments for Sale in a Valuable Location in Zeytinburnu2+1
Despite efforts to make Ankara Turkey's cultural heart, Istanbul's Fine Arts Academy (now the Mimar Sinan University of Fine Arts) remained the country's primary institution of art until the 1970s.Since then, Istanbul has reemerged as the country's artistic center, as artists formerly based in Ankara moved in, taking advantage of universities and art journals founded during the 1980s. (Apartments for Sale in a Valuable Location in Zeytinburnu2+1)
The project is being built in Zeytinburnu.
Art in Istanbul began to be seen as having an analytical role, rather than just being an elitist culture concerned only with aesthetics.Turkish artists continue to depict orientalist themes for an international audience, but art in the city now also addresses Turkish political themes or simply resembles Western contemporary art.
Apartments for Sale in a Valuable Location in Zeytinburnu2+1
Beyoğlu has been transformed into the artistic center of the city, with young artists and older Turkish artists formerly residing abroad finding footing there. Exhibition spaces, auction houses, and museums of modern art, including İstanbul Modern, have further contributed to the cosmopolitan nature of the district.
Apartments for Sale in a Valuable Location in Zeytinburnu2+1
Still, Istanbul's contemporary arts have struggled to pique the interest of visitors. The Ministry of Culture and Tourism estimated that, in 2009, there were 69 museums in Istanbul, comparable to London's seventy-six and Barcelona's fifty-one. The city's most popular—the Hagia Sophia and Topkapı Palace, with Chora Church a distant third—are of a historical nature, buildings stripped of their religious and political functions and converted to museums.
Apartments for Sale in a Valuable Location in Zeytinburnu2+1
ID:

21629

Published:

November 4, 2022

Last Update:

November 4, 2022

Views:

44