Bargain Bahcesehir Residences In Fully Equipped1+1
Features
24 Hour Security
Air Conditioning
ATM
Balcony
Cafe
Car Park
Car-parking
Central heating
Cleaning
Dishwasher
Dryer
Green Areas
Gym
Holiday property
Investment properties
Kitchen
Luxury Property
near atm
near hospital
near shoppingMall
Security System
shopping
Spa and Sauna
TV Cable
WiFi
Details
The project Is Near to the TEM Highway which has an amazing location advantage to transporting everywhere. It consists of residences, residential areas, and commercial areas. The project has significantly high green areas that makes its environment clean and fresh. %70 of green spaces and walking paths are available in the premises. Payment options are available, and prices kept at economical rate. Project is also surrounded by huge investment areas near to the Kanal Istanbul, 3rd Airport, 3rd Bridge, TEM highway and subway stations.
* Suitable for Citizenship
* Ready to Move
 ——————————————————————————————————————————
50% CASH 50% INSTALLMENT 60 MONTHS
Immediate Citizenship
——————————————————————————————————————————-
Project Information:
1+1, 2+1, 3+1 Bedroom Options
Facilities:
Site Features
Walking Track
Parking Garage
Ornamental Pool
Indoor Swimming Pool
Children Swimming Pool
Children's Playgrounds
Sauna
Turkish Bath
Fitness Center
SPA
Outdoor Swimming Pool
Security
Camera Security
Balcony
Prices:
| | | | | |
| --- | --- | --- | --- | --- |
| Rooms | Min m2 | Max. m2 | Cash Price | Installment Price |
| 1+1 | 82 m2 | 85 m2 | 141.000 $ | 195.000 $ |
Location:
10 Minutes to Highway
20 Minutes to Shopping Mall
40 Minutes to Istanbul International Airport
Istanbul, a fascinating city built on two Continents, divided by the Bosphorus Strait. This is one of the greatest cities in the world where you can see a modern western city combined with a traditional eastern city, it's a melting pot of many civilizations and different people. Istanbul was also announced by the European Union as the 2010 European Capital of Culture.
Bargain Bahcesehir Residences In Fully Equipped1+1
From the foundation of Byzantium in the 7th century BC until today, Istanbul held always an important role in the history of humanity in this part of the world. Everybody wanted to gain control of this area because of its strategic location; Empires were born here on the ashes of previous ones.–Bargain Bahcesehir Residences In Fully Equipped1+1
Since the Republic in 1923, Istanbul continued to grow and today it boosted its population almost 16 million people living in this spread out city. This makes Istanbul the largest city of Turkey and one of the biggest cities in the world.
Are you stuck between investing or spending some of your savings on a fabulous holiday? Well, why not do both, and buy a Property in Turkey within your budget from one of the largest real estate companies.
Bargain Bahcesehir Residences In Fully Equipped1+1
Are you interested in having a House in Istanbul? Why not check out this website for the best offers in one of the largest real estate companies in Turkey.Istanbul is a fascinating city offering a combination of two continents: Asia and Europe. You can cross the waters that separate Asia and Europe and enjoy the beauty of the Bosphorus cruise tour.
Istanbul has a very lively nightlife. There are many places to add entertainment to your night and most of them are located next to the Bosphorus. Pub Crawl Istanbul with its abundance of choices satisfies everybody's taste of entertainment.(Bargain Bahcesehir Residences In Fully Equipped1+1)
Despite the city's age, thankfully many remains still exist in Istanbul. The most famous landmarks are Hagia Sophia tour, the house of the Ottoman Sultans: Topkapı Palace, with its blue ceramics: Sultanahmet Mosque trip, and the biggest covered bazaar; the Grand Bazaar. n Istanbul, you can find the best Turkish foods that have delicious tastes. You should try traditional Turkish Food Tour with its delicious mezes, meat dishes, kebabs and of course desserts. Also, you can taste the delicious Fish and Chips street food.
Bargain Bahcesehir Residences In Fully Equipped1+1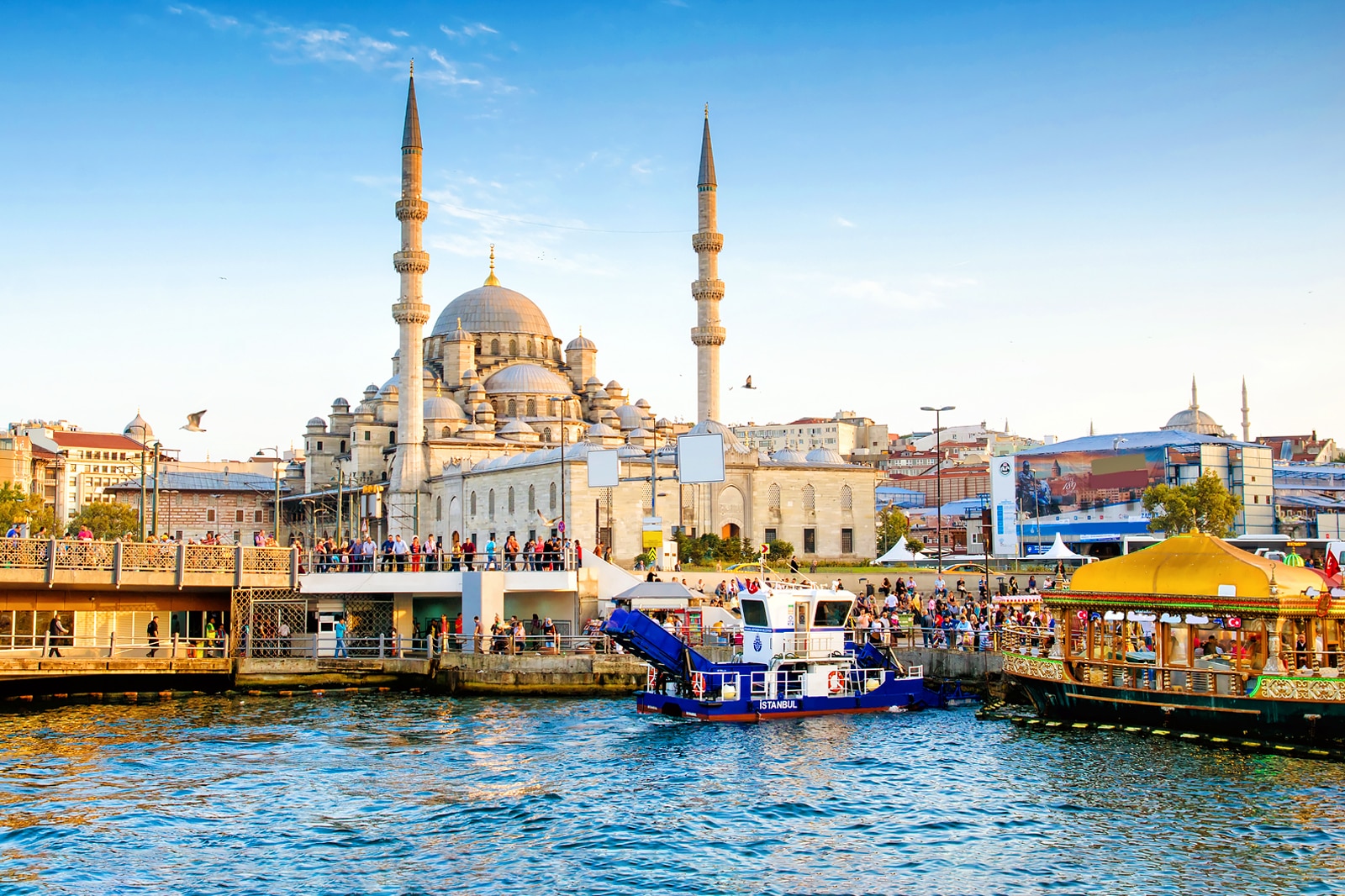 In your Istanbul visit, there are lots of malls that you can find everything you are looking for. Beside these malls, when you come to Istanbul you should visit district bazaars, shopping in Istanbul streets, and the touristic Grand Bazaar shopping tour and Spice Bazaar.—Bargain Bahcesehir Residences In Fully Equipped1+1
Istanbul's natural beauty also has breathtaking views. You can see the Bosphorus' amazing view from a boat or you can enjoy nature on the Prince Islands. At istanbul.com, Istanbul city tours allow you to fully explore this fascinating city with different beauties at every step.
Bargain Bahcesehir Residences In Fully Equipped1+1
ID:

22129

Published:

December 1, 2022

Last Update:

December 1, 2022

Views:

31