5-star luxurious Concept Apartment for Sale in Karşıyaka
Details
New branded residential project located in Karşıyaka Izmir.
Parking lot and valet service
Shopping center
Reception service
Swimming pool
Fitness center
Kids play ground
Sea view
Glass -cur tain walls
Modern and wide equipped kitchen
5 minutes to  city center
3 minutes to coast
Karşıyaka  is a district of İzmir Province in Turkey. The district extends for twelve kilometres along the northern and eastern coastline of the tip of the Gulf of İzmir. Its centre is at a distance of 6 km (4 mi) to the north from the traditional centre of İzmir, which is Konak Square in Konak at the opposite coast. Karşıyaka's district area neighbours the district areas of Menemen to the north, Bornova to the east and Çiğli to the west. Besides being an active venue of commerce, culture and educational activities and tourism, Karşıyaka also has an urban culture centred on the sports club Karşıyaka SK, which commands a large and passionate fan base.
5-star luxurious Concept Apartment for Sale in Karşıyaka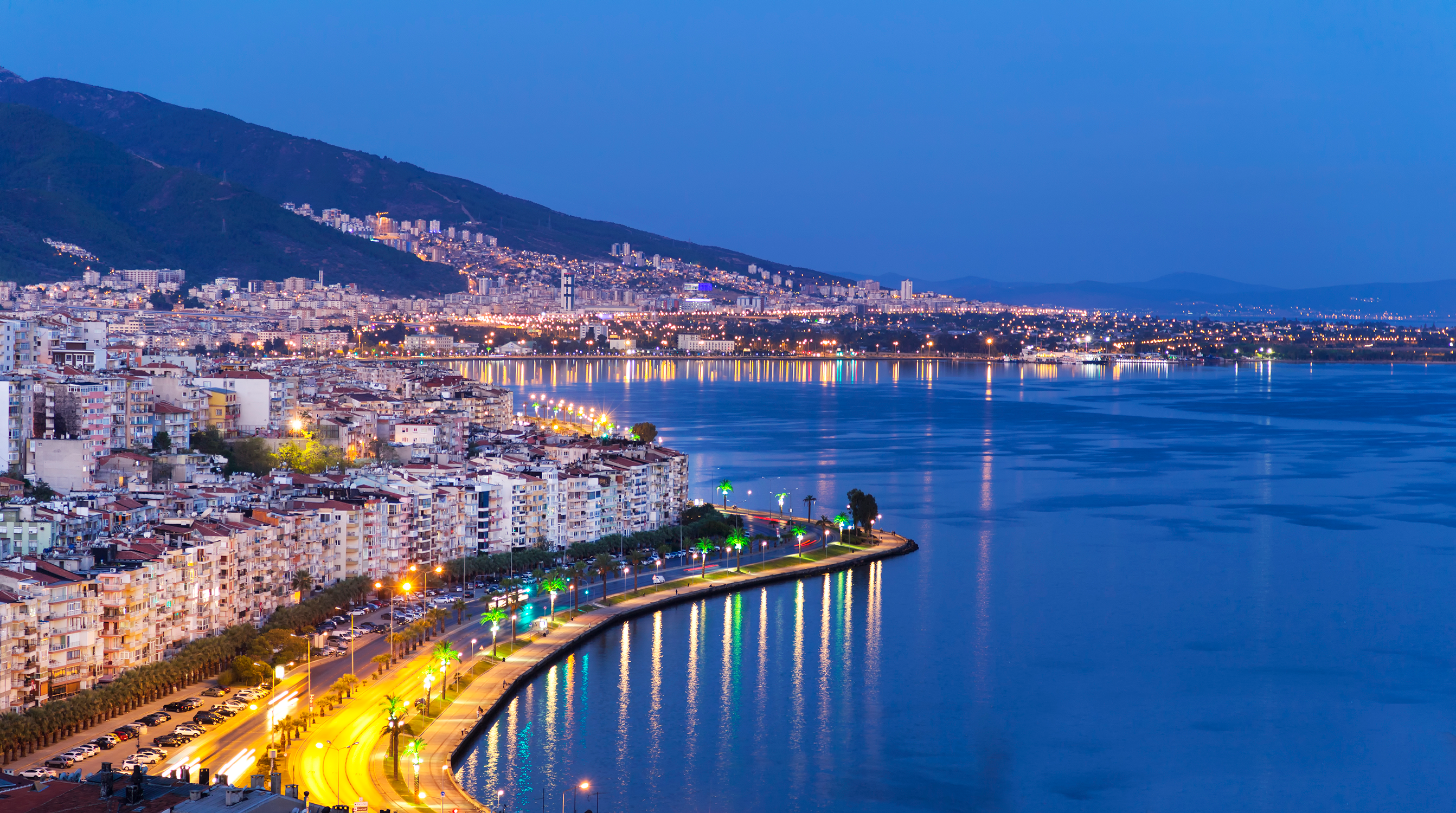 Location
The industrial zone bringing together principally firms of local-scale, exception made of the notable presence of Alaybey shipyard are located in the eastern part of Karşıyaka. The same eastern corner also covers a zone of sparse settlement around the locality called Soğukkuyu, originally a seaside village of semi-nomadic Turkmens (Yörüks) made to settle here in the 19th century, and to the north is a large forest area.(5-star luxurious Concept Apartment for Sale in Karşıyaka)
Karşıyaka's centre is connected to İzmir's centre by a busy schedule of railways, roads, and commuter ferries, works for the extension of İzmir's underground line to Karşıyaka currently being carried out at a rapid pace, and there are also good road links to Menemen and Aliağa to the north, to reach Çanakkale in north-west Turkey, and beyond. Originally a hamlet, then a remote suburb of İzmir in the 19th century, Karşıyaka became much larger and grew in stature in the 1960s when its waterfront developed as a prosperous residential neighbourhood.
5-star luxurious Concept Apartment for Sale in Karşıyaka
Karşıyaka is deeply associated with commerce, construction of residences, education and literature, and is a prized area for pensioners, not only in the scale of İzmir but also from across Turkey as a whole. A total of 220,000 residences make up the urban area and the average yearly increase of the district population is 2.3 per cent.
The district area having been almost entirely built up, Karşıyaka today acts principally as a residential centre for the workforce of İzmir's industry and services, who generally commute for work to neighbouring Çiğli and Bornova, Alsancak across the gulf, or even to locations further afield like Kemalpaşa and Manisa. The share of agriculture and industry in its economy is in constant decrease, while Karşıyaka's tourism potential remains an open field.
5-star luxurious Concept Apartment for Sale in Karşıyaka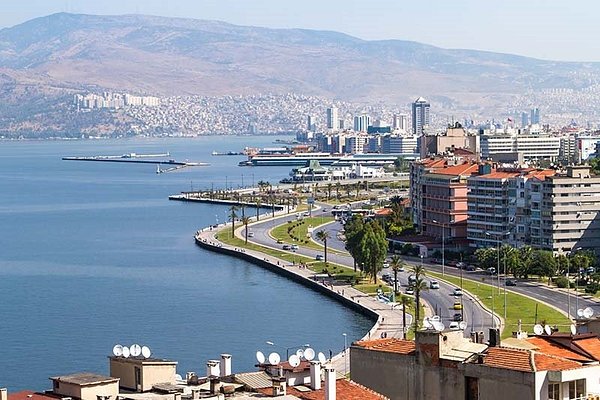 The waterfront is the wealthier part of Karşıyaka and it is here that residents of long date are generally concentrated. The neighbourhoods located along the slopes are poorer, with slum-type residences in parts, and these continue receiving flows of immigration, especially from Turkey's Eastern Anatolia Region. The district counts a total of 11,570 enterprises, 207 of which are identified as industrial firms, and 3,180 categorised under commerce. Nine industrial companies have full or partial foreign capital and 143 commercial establishments in Karşıyaka are registered exporters.
5-star luxurious Concept Apartment for Sale in Karşıyaka
There are eighteen banks providing services through 61 branches in Karşıyaka, and a handful of hotels with a total bed capacity of 180. There is one teacher for 24 students and one doctor for 1,127 patients overall. The literacy rate is very high at 92 per cent. An environment of urban consciousness also favoured the foundation of a high number of professional organisations in varied fields in Karşıyaka, ranging from trade (such as KASİAD, BESİAD, BOGİAD) to education, usually centred on teachers or alumni of the district's rooted institutions.
5-star luxurious Concept Apartment for Sale in Karşıyaka
ID:

12477

Published:

February 9, 2020

Last Update:

October 25, 2022

Views:

700