Centrally Located Luxury Villa In Yalikavak For Sale 
Features
24 Hour Security
ATM
Balcony
Barbecue
Car Park
car washing
Car-parking
Central heating
Dishwasher
Dryer
Garden
Green Areas
Gym
Kitchen
Luxury Property
Outdoor Swimming Pool
Sauna
Spa and Sauna
Swimming Pool
TV Cable
WiFi
Details
The project, implemented in Bodrum Yalıkavak, one of Turkey's most popular holiday resorts, combines mansion, villa and residence life. In the project, which is prepared to offer a unique life with its seafront location, the villas have their own garden and swimming pool.
Yalıkavak, where the project is located, is one of Bodrum's most popular tourism centers. It is indispensable for surfing enthusiasts, thanks to its favorable wind ability. Famous for its blue flag awarded beaches, its iconic windmills and tangerine orchards, Yalikavak is one of the rare cool spots where you can breathe in the summer heat.
The project consists of 65 detached villas and 18 residences in Bodrum. Residences are planned as 2+1 and 3+1. Their area varies from 104 to 140 square meters. The size of the detached villas of 5+1 and 6+1 types is up to 583 square meters.
* Suitable for Citizenship
* Ready to Move in 2023
Project Information:
96 Villas
2+1, 3+1,5+1, 6+1 Bedroom Options
Facilities:
Site Features
Walking Track
Parking Garage
Indoor Swimming Pool
Children Swimming Pool
Children's Playgrounds
Sauna
Turkish Bath
Fitness Center
SPA
Outdoor Swimming Pool
Security
Camera Security
Suite Bathroom
Laundry Room
Balcony
Prices:
| | | | | |
| --- | --- | --- | --- | --- |
| Rooms | Min m2 | Max. m2 | Min. Price | Max. Price |
| 2+1 | 104 m2 | 151 m2 | 850.000 $ | 1.200.000 $ |
| 3+1 | 192 m2 | 400 m2 | 1.450.000 $ | 2.600.000 $ |
| 5+1 | 287 m2 | 640 m2 | 2.900.000 $ | 5.000.000 $ |
| 6+1 | 580 m2 | 685 m2 | 5.700.000 $ | 6.500.000 $ |
Location:
10 Minutes to Sea side
15 Minutes to Market
25 Minutes to Highway
Bodrum is an enticing, beautiful group brimming with shocks, some of the time a modest wiseacre and a free astute man, now and again it is an alone insane, it is an opportunity, love; Bodrum is sun, ocean and after all, it is history! In short, Bodrum is everything and everyone. Some live an unassuming, serene and calm life, some live absurdly frantically. Bodrum is a White that bears all hues and furthermore disguises them.
It downpours diverse here and furthermore the sunrise unique and sets totally extraordinary. The wind blows extraordinary, ocean smells else. Bodrum is the naughtiest, the haughtiest, the most dormant, the most wonderful, the fairest and the most straight to the point offspring of Nature Mother.
Today, Bodrum is a standout amongst the most essential focuses of exchange, workmanship and diversion as it has been since hundreds of years back… This seaside town in which conventional and current life come inseparably in a fantastic amicability opens its arms for the individuals who need to be familiar with her and live her.
Centrally Located Luxury Villa In Yalikavak For Sale
Bodrum, referred to in the old occasions as Halicarnassus which was the capital of Caria, was the origination of Herodotus and the site of King Mausolous' Tomb (fourth century B.C.), one of the Seven Wonders of the Ancient World. In the harbor, the Bodrum Castle, or the medieval château of St. Subside, is a fine case of fifteenth-century crusader design and has been changed over into the Museum of Underwater Archeology, with remains dating as far back as the Bronze Age. The dazzling all-encompassing perspective from Goktepe, adjacent, is greatly shot by guests to the Museums' second-century theater.
(Centrally Located Luxury Villa In Yalikavak For Sale ) The wonderful Bodrum Peninsula suits holidaymakers keen on a quelled and loosening up the environment. Captivating towns, with visitor houses and little lodgings on calm straights, spot the promontory. On the southern drift, Bardakci, Gümbet, Bitez, Ortakent, Karaincir, Bagla and Akyarlar have fine, sandy shorelines. Campers and wind-surfers appreciate Gümbet, and at Bitez beautiful sail sheets weave skillfully among the poles of yachts in the narrows.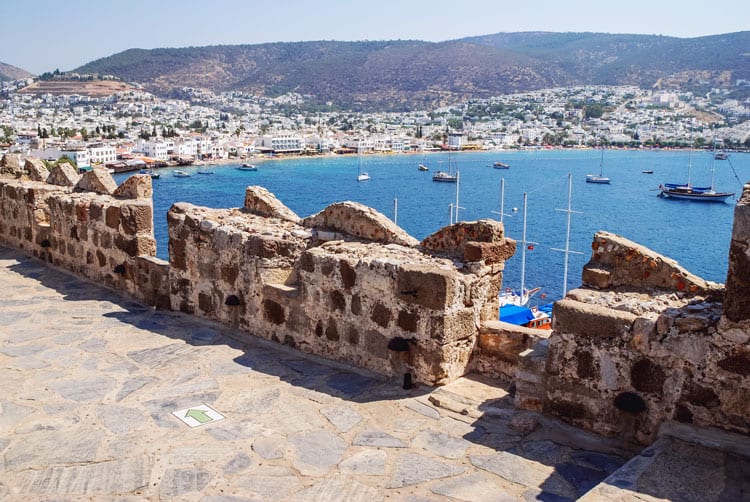 Onshore you can appreciate calm strolls through the orange and tangerine forests flanking the shoreline. Ortakent has one of the longest stretches of sandy shoreline in the zone and offers a perfect place for unwinding in isolation. A standout amongst the most lovely shorelines on the Bodrum promontory, Karaincir, is perfect for exuberant dynamic days by the ocean and loose, restful nighttimes with nearby villagers.
Centrally Located Luxury Villa In Yalikavak For Sale   At long last, Akyarlar appreciates merited notoriety for the fine, fine sand of its shoreline, it's additionally considered as a standout amongst the best shorelines on the planet. Turgutreis, Gumusluk and Yalikavak, all with amazing shorelines, lie on the western side of the landmass and are perfect for swimming, sunbathing and water sports. Centrally Located Luxury Villa In Yalikavak For Sale
In Turgutreis, the origination of an extraordinary Turkish Ottoman chief naval officer of a similar name, you will discover a landmark regarding him. In the old port of Myndos, Gümüslük, you can without much of a stretch make numerous companions with the neighborly and out-going nearby populace. In Yalikavak white-washed houses with falling Bougainville line slender boulevards. Little bistros and the periodic windmill make a beautiful setting.Centrally Located Luxury Villa In Yalikavak For Sale
Bodɾum Castle Architecture
Bodrum Castle was built in a rocky area between the two harbours and was first an island in antiquity and later became a peninsula. The square-planned castle measures 180×185 meters. Different parts of the castle were built at different times. The chapel was completed in 1406, the English Tower in 1413, and the first walls in 1437. Centrally Located Luxury Villa In Yalikavak For Sale
All the walls of the Castle, except the eastern wall, are reinforced by double walls. The inner castle is reached through 7 gates. The castle gates have crosses, flat and horizontal bands, dragon and lion figures. In the inner castle there are 14 cisterns, including below the Chapel. Castle blockhouse, water moat between double walls, suspension bridge, control tower and the signature of II. Mahmut are among the prominent places of the castle. Centrally Located Luxury Villa In Yalikavak For Sale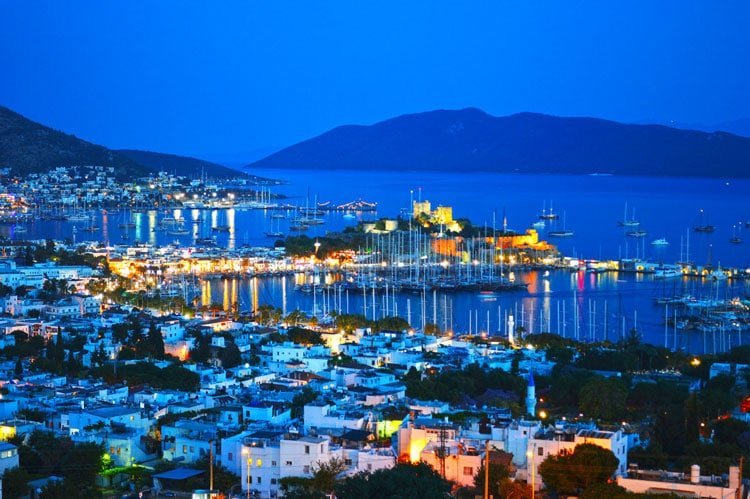 ID:

20839

Published:

October 5, 2022

Last Update:

October 5, 2022

Views:

75