Magnificent Villas For Sale In Bodrum Center
Features
Air Conditioning
ATM
Balcony
Barbecue
Car Park
car washing
Car-parking
Central heating
Dryer
full sea view
Garden
Green Areas
Gym
Investment properties
Kitchen
Luxury Property
near atm
Outdoor Swimming Pool
Sauna
Spa and Sauna
Swimming Pool
TV Cable
WiFi
Details
The starting point of your new lifestyle, are waiting for you 10 minutes away from the center of Kocaeli. Forget metropolitan noise and mayhem. Your peaceful, comfortable and exclusive new lifestyle starts. The innovative and unique houses of Villas have been specially designed to change your concept of living space. Fine details have never been so simple.
The project which has been implemented on a land of 2 thousand 500 square meters in Bodrum Yalıkavak Geriş district, consists of 5 5+2 detached villas, each with 500 square meters of land area and 320 square meters of usable area. With a usage area of ​​320 square meters, the villas have 5 rooms, 2 living rooms and 6 bathrooms.
 * Suitable for Citizenship
* Ready to Move
Project Information:
Located on 2,500 m2 area
5 Villas
5+2 Bedroom Options
Facilities:
Site Features
Walking Track
Parking Garage
Indoor Swimming Pool
Children Swimming Pool
Children's Playgrounds
Sauna
Turkish Bath
Fitness Center
SPA
Outdoor Swimming Pool
Laundry Room
Balcony
Prices:
| | | | | |
| --- | --- | --- | --- | --- |
| Rooms | Min m2 | Max. m2 | Min. Price | Max. Price |
| 5+2 | 320 m2 | 500 m2 | 1.000.000 $ | 1.000.000 $ |
Location:
5 Minutes to Sea side
25 Minutes to Highway
35 Minutes to Bodrum International Airport
bodɾum, or Halicarnassus as its former name, was founded in 484 BC by ancient Greeks. Since then, Bodrum has been a city that was conquered by some of the greatest empires of history, such as Byzantines, Ottomans, Romans, and Persians. Until the 16th century Halicarnassus had been captured by those empires rapidly but after 1522 it remained as a Turkish town. After the declaration of the Republic of Türkiye, its name is changed from Halicarnassus to Bodrum. Magnificent Villas For Sale In Bodrum Center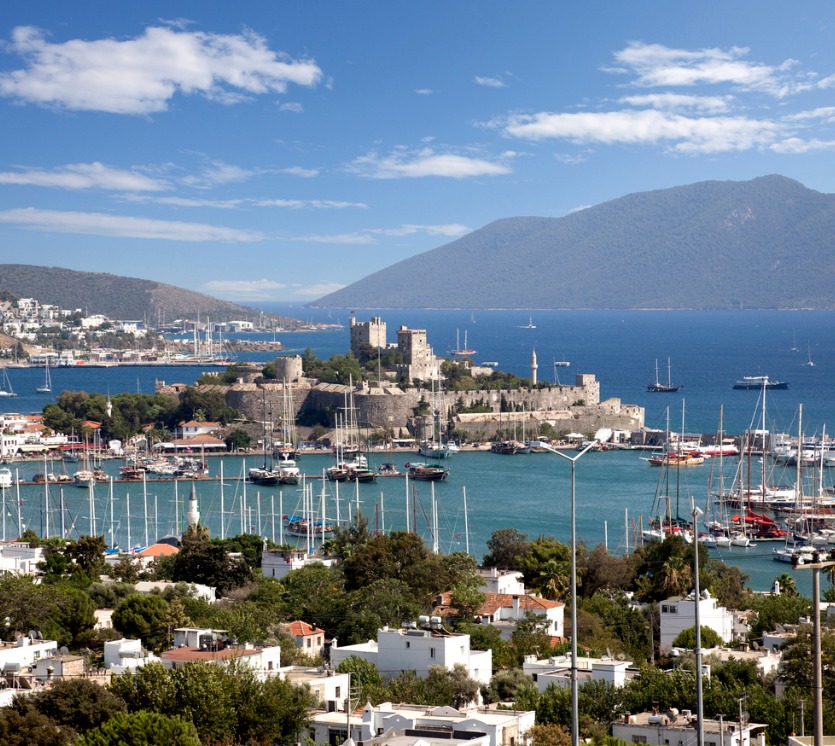 Bodrum is the most popular tourist location of the Republic of Türkiye. With its hot climate, limitless nightlife and stunning sea Bodrum is an irreplaceable place for summer vacations among its tourists. Endless entertainment activities, such as special shows and concerts, innumerable activities, and dynamic friendly people make summers in Bodrum priceless. Magnificent Villas For Sale In Bodrum Center
Today, Bodrum is one of the most popular districts of Mugla with Fethiye, Datca, and Marmaris.
General Information
| | |
| --- | --- |
| Country | Türkiye |
| Region | Aegean |
| Area | 650 km2 |
| Language | Turkish |
| Average Temperature | 18.9 C |
| Climate | Arid |
| Flora | Steppe |
| GMT Difference | +3 |
| Phone Code | 0 (252) |
| Currency | Turkish lira |
| Plug Type | C |
Public Transport in Bodrum
Bodrum has a regular urban transportation network. Both locals and tourists usually use minibuses. You can go anywhere you want very cheaply through these minibuses. (Magnificent Villas For Sale In Bodrum Center) They also make frequent trips. You can easily reach popular destinations such as Yalikavak, Golturkbuku, Gumbet and Turgutreis with these minibuses departing from Bodrum center every 15 minutes.
Best Time to Visit Bodrum
Despite being a popular touristic town in summers, Bodrum attracts tourists throughout the year with its festivals and organizations.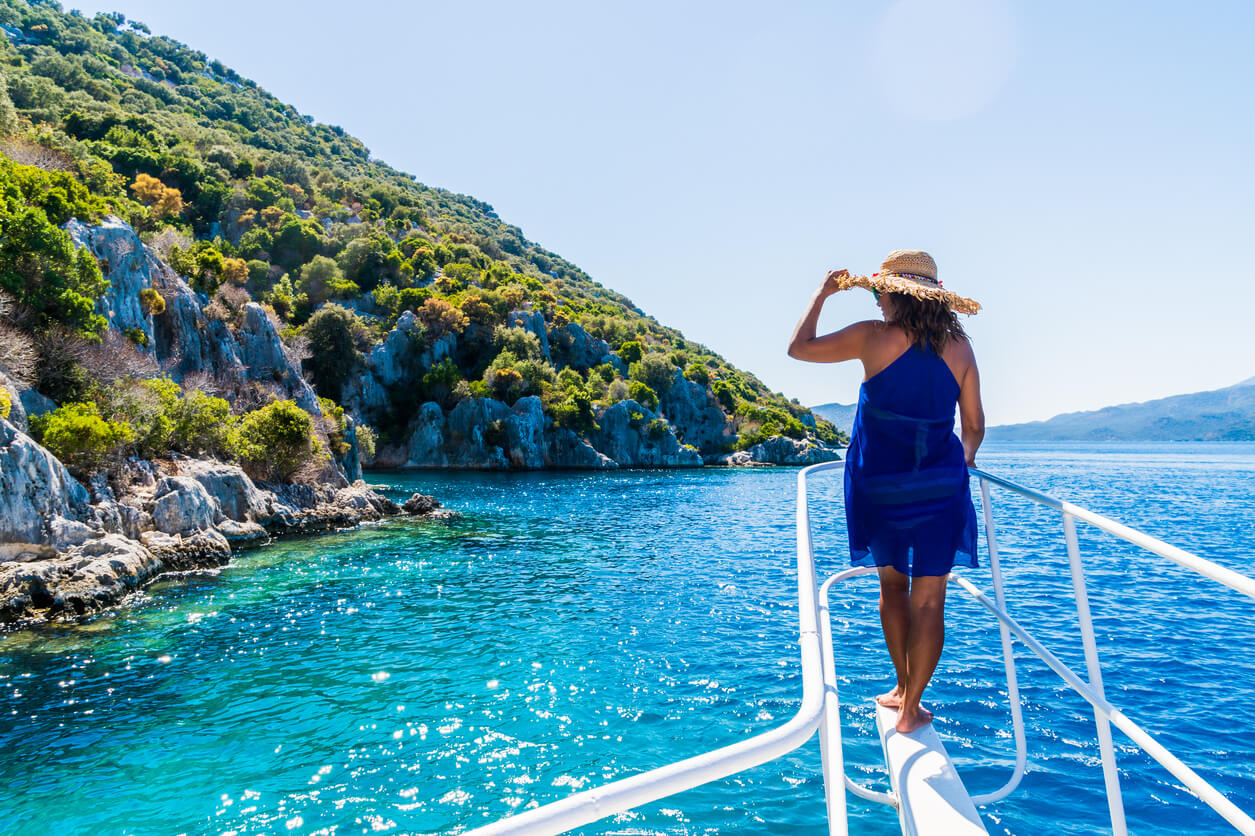 Places to Visit in Bodrum
Bodrum has both natural and humane beauties to charm you. In the mornings you can enjoy the swimming beneath the sun and spend the afternoon with some cultural activities like museum visiting.
Bodrum Underwater Archeology Museum
This very special museum sheds light on the newly-discovered archeological remains from the bottom of the ancient Aegean Sea. The museum is an essential stop for the lovers of history, as it houses a variety of interesting remains from shipwrecks to ancient coins. The museum also has a collection of amphoras, enlightening its visitors on how people used to carry and trade goods in the Antiquity. The Museum is in the Bodrum Castle.
Shopping in Bodrum: The Best Souvenirs to Buy 
Magnificent Villas For Sale In Bodrum Center.,Despite being a small town, Bodrum has a lot of opportunities for shopping. You can find shops for either daily shopping or souvenirs. You can visit both district market places or malls and boutique shops for shopping.
Oasis is not only a shopping mall but also a cultural center. There you can find a lot of international and Turkish brands and try the goodies by yourself. Its architecture will remind you ancient Agoras and because of its fresh atmosphere you will not want to leave there. The castle is perfect if you want to enjoy the scenery the marvelous Bodrum sea creates. Throughout its long history, the castle has been used by different civilizations, and small alterations and renovations you can easily observe in your visit reflect the mosaic-like culture of the area. Don't end your Bodrum visit without climbing the stairs of this ancient building while watching the sea. Magnificent Villas For Sale In Bodrum Center
ID:

20713

Published:

October 4, 2022

Last Update:

October 4, 2022

Views:

69