Lux Designed Project In Bodrum / Turkey 3+1
Features
Air Conditioning
ATM
Attic
Balcony
Barbecue
Car Park
car washing
Car-parking
Central heating
Dryer
full sea view
Green Areas
Gym
Jacuzzi
near atm
Sauna
Spa and Sauna
Swimming Pool
TV Cable
WiFi
Details
Owning a property at Six Senses Kaplankaya isn't just about having a home, it's about reconfiguring your priorities, reconnecting with nature and loved ones and enjoying a reinvigorated view on life
  This Luxury project is a private escape offering you and your loved ones a combination of seclusion and social community at the heart of nature. This includes our showcase 10,000 square-meter spa with pioneering wellness programming;
  indoor-heated pool, hydrothermal areas, baths, state-of-the-art fitness equipment, and classes including spinning, yoga, and Pilates. Add to this multiple organic dining options, spacious outdoor venues, private beaches, a host of children's activities and experiences to reconnect with nature and rewild your soul.
* Suitable for Citizenship
* Ready to Move
Project Information:
76 Apartments in 18 Blocks
3+1, 4+1, 5+2, 6+2 Bedroom Options
Facilities:
Site Features
Walking Track
Parking Garage
Ornamental Pool
Indoor Swimming Pool
Children Swimming Pool
Children's Playgrounds
Sauna
Turkish Bath
Fitness Center
SPA
Outdoor Swimming Pool
Security
Camera Security
Suite Bathroom
Parent Dressing Room
Laundry Room
Balcony
Prices:
| | | | | |
| --- | --- | --- | --- | --- |
| Rooms | Min m2 | Max. m2 | Min. Price | Max. Price |
| 3+1 | 245 m2 | 371 m2 | 1.850.000 $ | 2.500.000 $ |
Location:
5 Minutes to Sea side
30 Minutes to City Center
20 Minutes to Bodrum Airport
bodɾum is Turkey's Turquoise Coast at its most vibrant. This unabashed summer vacation destination is known for its marina full of bobbing yachts ready to whisk you out onto the Aegean for a lazy day of coastal sightseeing between swimming stops;
a handful of historic tourist attractions, if you're looking for more things to do off the beach; and a town filled with photogenic, old whitewashed houses. Lux Designed Project In Bodrum / Turkey
Once the ancient city of Halicarnassus, Bodrum had turned into a simple fishing village by the late-Ottoman era, but all that changed in the mid-20th century, when tourism entered the fold. Lux Designed Project In Bodrum / Turkey
Now during summer, this town is one of the best places to visit in Turkey for sun-and-sea vacations, and it buzzes with energy as tourists come from all over the world to soak up Bodrum's charm.
If you happen to visit out of season, though, you can still catch a hint of the old village atmosphere. Plan your time in Turkey's premier resort town with our list of the top tourist attractions and things to do in Bodrum.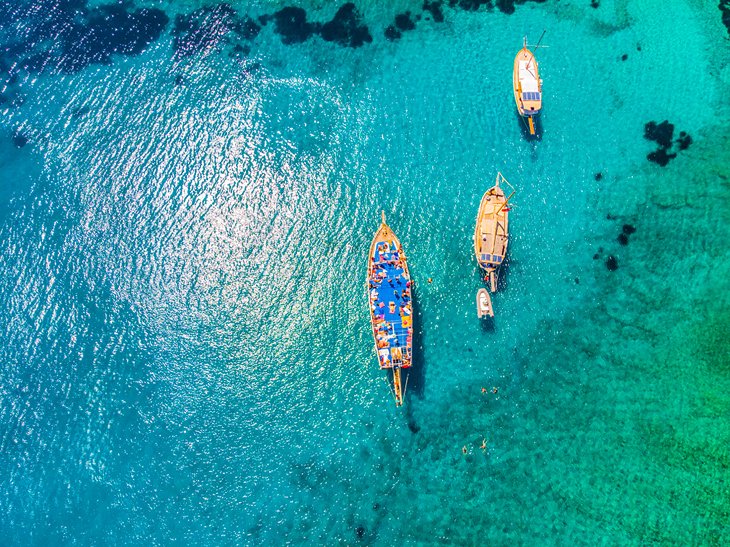 Lux Designed Project In Bodrum / Turkey . Bodrum is all about the sea. The vast amount of visitors that arrive are here for a lazy holiday of sun, sea, and sand, but when you feel the need for a change of scenery, the most popular way to sightsee is by boat.
Hundreds of boat tours are on offer during the summer months, ranging from a day trip sailing around the Bodrum Peninsula, stopping off at tiny inlets only accessible by boat for swimming, to multi-day yacht trips down the coast or across to the Greek Islands. (Lux Designed Project In Bodrum / Turkey)
Bodrum's marina is where both public and private yacht trip outfitters tout for business, though most visitors looking for a day-long or half-day boat trip prefer to book a recommended operator through their hotels.
Even on the short day and half-day trips, you'll be able to experience a good chunk of the Aegean's famed rocky coastline scenery and have hours of sunbathing on board, broken up by swimming stops.
3. Explore History at the Museum of Underwater Archaeology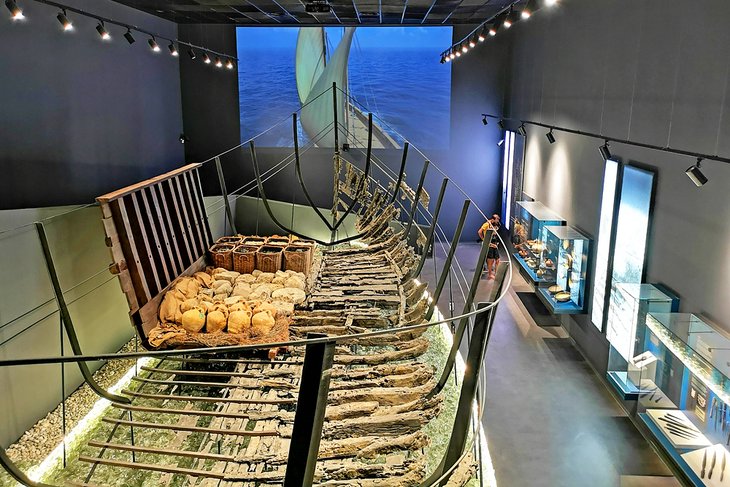 This absolutely brilliant museum inside the Castle of St. Peter is a must-see attraction, even if you don't have an interest in underwater archaeology. It has been recently reorganized and renovated, with the exhibits displayed in various halls of the castle's upper level. Lux Designed Project In Bodrum / Turkey
The artifact displays, which hail both from underwater discoveries off the coast here and excavations on the Bodrum Peninsula, are complemented by slick multimedia displays.
The museum's highlight is the Serçe Limanı Glass Wreck room, which displays a 16-meter Byzantine ship that sunk in 1026 CE. Some of its cargo, including amphorae and glass artifacts, is displayed artfully in the surrounding exhibit cases. Lux Designed Project In Bodrum / Turkey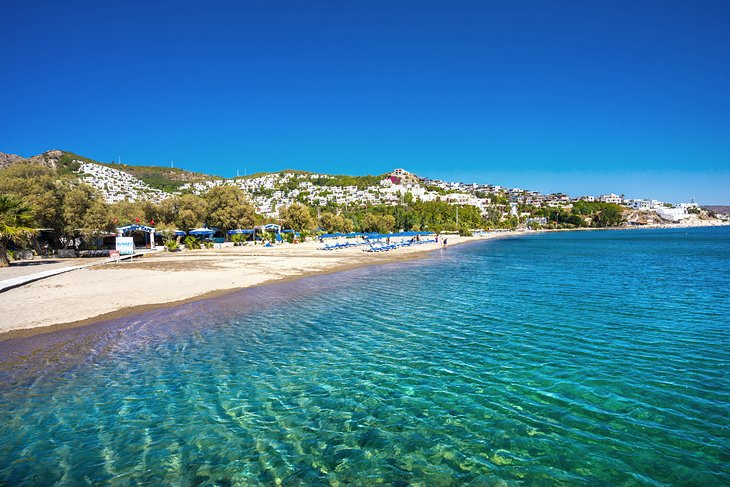 Other halls display finds recovered from several Bronze Age shipwrecks, a large collection of amphorae, and intricately decorated ceramic pieces uncovered from a Mycenaean-era necropolis near Ortakent on the peninsula.
ID:

20861

Published:

October 6, 2022

Last Update:

October 10, 2022

Views:

61